Here are the links to the PBS newshour's streams:
Currently live stream:
Luttig sort of got smacked down over some of his analysis by the Jacob guy…
Rudy: Eastman… one of the most pre-eminent constitutional scholar in the US…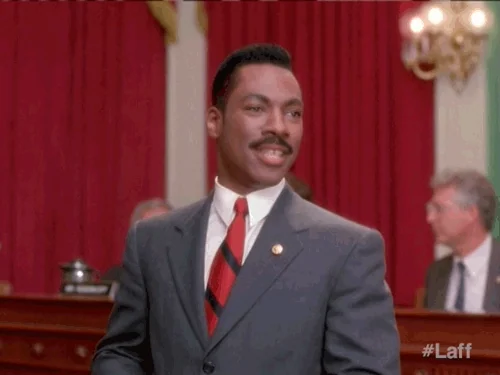 IMO, Pence didn't get in that car because he suspected the Secret Service might actually aid in killing him.
Also, who gives a happy fuck about Jacobs's alleged "faith???"
Right? I rolled my eyes at that. I guess it's an attempt to show that most Christians are not Christian fascists, but… still.
And I think you're spot on about Pence, though I can also see him wanting to stick around for the count. He already knew that Trump was pissed at him, and that he was trying to overthrow the election, and wanted to stand against that.
I guess I just don't see him as having that much spine. All this effort to paint Pence as "brave" and "honorable" for doing the bare minimum is really getting on my last nerve.
I mean… that's true. He was basically Trump's toady for 4 years because he thought it would get him into the white house as president… But I think he was probably genuinely pissed off at what was happening and he was determined to be carry out the count. I think both can be true.
They can.
Again, with the discussions of praying, to "the same God," even;
Hey fuckers, I don't believe that you actually believe in ANY god except power itself… so miss me with your pitiful posturing!
Agreed. I think that some feel the need to counter the idea that the Republicans and especially the Trump wing, have a lock on having the religious vote in the US. Hence the religious posturing.
Agreed. He's messed up in a lot of ways. Abhorrent in still others. Frightening in yet more others.
But it's possible that he can also:
See the right thing to do here and do it.
Hate Trump enough to be willing to screw him over.
Be afraid that the Secret Service couldn't be trusted to keep him alive. (which should prompt its own investigation, tbh)
I know I'm repeating what you've written, but it's really to also add that one thing I take from what you write is that we have to be careful not to assume that just because someone is an awful, garbage-y human that they can't find an acorn every once in a while.
Broken clock syndrome just doesn't impress me, sorry.
As a POC in this country, 'doing the bare minimum' hasnt ever reflected well upon me and mine… so why should I act like such a low standard is some 'act of courage' when a person of immense unearned privilege like Mike Pence does the bare minimum, by doing his damn job?
But of course, this is America, where mediocre white men doing the bare minimum is considered a heroic effort…
This timeline sucks.
"MegaThread" needs a good sound track"
Somewhere on Capital Hill there is a room full thread. And maybe a drummer.
I like reading Wonkette's summary because of all the snark. Wonkette does have a good point with this
Man, it was bloody brilliant of the committee to make every character, particularly the heroes, in this drama, a Republican.
I think they're right on that. I think it highlights that Trump does not have to dominate the party and that there are people willing to stand up to him.
That's spot on @Melizmatic… can you imaging having to appear in his court…
That's exactly how I felt listening to his testimony.
He really didn't want to have to say what he said; earlier, I said it looked like he was in pain, and to some extent he probably was.
I believe that the press is taking care of that just fine.
Every day trump this trump that. It's all trump's doing.
Bullshit.
He is certainly dominating the party and he's certainly responsible for the attempted coup. Does he have ideas that are core to the modern GOP, absolutely, which made him perfect for their leadership. I hope that he does get real consequences for this, and that it causes a real shake up when the GOP can no longer win elections.