If I recall the timeline here correctly, she initially said she wanted to talk to the committee, until it looked like they really were interested in talking to her, then suddenly she changed her mind.
the committee is fully prepared to contemplate a subpoena
"Fully prepared to contemplate" sounds oh so scary.
"Watch out! We're very serious! Don't push us, or we'll think about something."
They should leak a draft Ginni Thomas subpoena.
It'll be a subpoena and she'll challenge it. Like Bannon, her view amounts to: "I'm a behind-the-throne kind of power. How dare you ask me to appear for public questioning as if I'm a peon?"
SCOTUSwife defense activate…
Probably.
Justice Thomas will be Jovial about it. (Jove just before he lobs a lightning bolt.)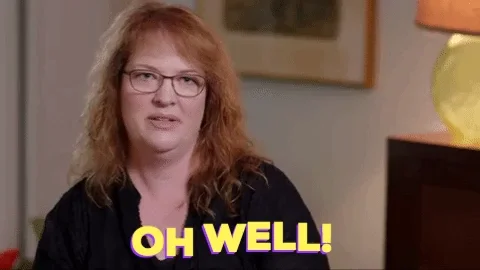 Dear Committee: Please give poor Ginni plenty of time to potentially destroy evidence and pay-off comrades before testifying. It's only right.
Play treasonous games, win a treasonous neck-tie.
"Um… I say… this thing is a little… snug."
I know everyone's cynical about this entire operation (and maybe I should be), but goddamn, I'm really enjoying this. This has been the hit show of the season and we've already got an autumn sequel in development! Jan 6th Committee and chill?
Oh please oh please let this go down the same way it happened with Bannon…
'Member a couple of weeks ago where he was all like "I'll gladly sit for questioning as long as it's prime time and I get to rant about how trump is the real winner." and the prosecutor was like "It's already too late, bro. You're in contempt." and then he was like

.
That was funny.
I think if he tried to claim spousal privilege over the planning of a coup all he's doing is implicating himself. Spousal privilege means that a person's spouse can not be compelled to testify against that person.
The tweet the article is based off is a bit confusing. But Wine-Banks seems to be speculating Clarence Thomas might not just decline to recuse himself if a challenge to the subpoena made it to the SC. But then might invent a subpoena proof privilege for the spouses of judges?
Again not sure how that would apply unless she was asked to testify about the internal doings of the Supreme Court, or if Thomas was involved in Jan 6. In some official Supreme Court capacity that wasn't also illegal.
I guess?
Newsweek seems to have misunderstood. There's a pretty big jump from Wine-Banks speculates Thomas might step well outside the law to protect his wife, to Thomas "could use spousal privilege" to stop anything - Lawyer. That's not how spousal privilege works, and if Thomas did something like that it wouldn't be related to existing spousal privilege.
They're giving her too much time to delete posts/texts and shred any documents.
Which is criminal.
Notice there's now a criminal investigation into the Secret Service's big ole oopsy.