When will this Cancel Culture end?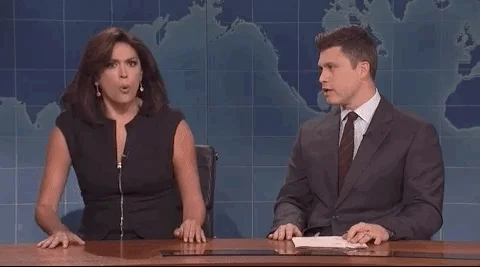 "He's bringing in a whole pandemic during a pandemic."
Uh… what?
Who predicted this? Someone did, I remember reading it. The line was going to be either "he's allowing in covid infected illegals," or it was going to be "he's giving your vaccine to illegals."
But yeah, there's cancel culture. Cut them off before they say too much and upset your carefully constructed narration.
Basically, regardless of the action or outcome, Trump can do no wrong and Biden can do no right.
Needs more helicopter.
Imagine Thanksgiving with this woman.
"Uh, oh, fire up the machine. You know your Aunt Jeanine
has no indoor voice."
I'm glad I cut off Jeanine Pirro and the rest of her lying, BSing, screaming, bullying coleagues on Faux News (not that there was ever a time I bothered with them).
Just looking at Jeanine Pirro, I can tell that she's one of these proudly degenerate creatures who will last into their 90s at least, spending their entire lives spewing rage, creating disorder, and making the world a little more stupid everywhere she goes. What I like about this kind of person is that I believe she proves that either (a) there is no deity controlling things, or (b) if there is a deity watching this world, it is a vile, disgusting monstrosity that deserves no love, respect, or loyalty.
So. . . just another typical day at Fox News then?
I just love Cecily's over-the-top physical comedy as Jeanine Pirro.
Phyllis Schafly has entered the chat
That's comedy gold right there. Strong, Kate McKinnon and Kenan Thompson are my three favorite cast members right now.
retch at the ratchet wretch
That's just because of the varnish coat they give their hosts so their disgusting souls don't rot through their makeup on set, like some sort of Portrait of Dorian Grey.
Dorian Gray at least had the class to ruin people's lives in person instead of doing so en masse from afar, safely insulated from ever confronting the consequences of their selfish actions.