She really did kill his pan.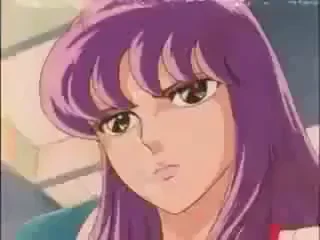 "Shorter Peter Doocy/Jen Psaki daily interaction:
DOOCY: I know this is a stupid question and I will ask it anyway.
PSAKI: You are a f*cking moron."
Via Crooksandliars
Poor stoic Kelly O'Donnell, having to sit next to this clown every day. She should get one of them there "Prez Medals of Freedom" that Trump handed out like candy just to put up with it all.
"Jen zings Doocy" will be the big romcom of 2023!
i picture doocy writing down all his fantastic questions while drinking his morning coffee. he puts the pad away, and says to himself, "Nailed It!" poor dumbass.
No, Fox News and the conservative bubble want this, almost as much as they want Hillary locked up.
How did the rest of the room not erupt in laughter?
How Doocy sees himself.

Enjoy it while you can… it is a great time to be alive.
Seeing her dealing w/douchey gives me flashbacks to my public high school days: several different morons would keep on asking exactly the same fucking question. At least four times a day I wanted to scream, "How dumb are you? I got it the first time, why the fuck couldn't you get it the fifth time?!"
The only difference here is it's the same moron asking the question over and over.
*This is why I constantly skipped class and went to the library. I could actually learn things there.
The library is where the "real" class is held, anyway.
Damn right.
Bonus: The librarians loved me, purple hair and all, and DGAF that I smelled of marijuana.
Dig up Limbaugh and borrow his!
I'm waiting to see the real reporters on scene sigh, roll their eyes, and facepalm when Dooky opens his mouth.
Fox will air Doocy asking his question, then run new film of him saying something like, "when pressed, the spokesperson would not say that the White House wanted any investigation of the governor at all." See, it's all how you edit it-- what you leave in, what you leave out, and how you spin it. It's not as if his viewers are reading Boing Boing.
It's like Lucy and Charlie Brown with the football routine. Everybody knows what's gonna happen, even poor old dumbass Charlie Brown. Yet every time he takes the fall. Hasn't anyone told Doocy that he is going to be slaughtered…again? Has he not noticed that Doctor Jen has the sharpest, deepest cutting scalpel and that she cuts with glee and flourish every time he opens his pie hole? Poor dumb bastard, I could almost feel for him the first several dozen times she cut him but after a while it's just sad.
and how everyone else sees him: