Oh, just two weeks longer?!
Anyway, good to see convictions coming in for these treasonous jerks.
Just so long as they're not allowed to own firearms now.
Just two leeks longer in prison. They'll have to endure the rest of their lives trapped in the world as themselves.
Sadly, it appears we are trapped there with them.
It's good to know that a white person breaking into a restricted federal building with the purpose of insurrection can at most be inconvenienced to spend a month and a half in jail. Definitely sending a strong message here
s/
With more than 600 still facing criminal charges, sentences beyond recommendations by prosecutors will be closely watched by other defendants considering plea deals.
/s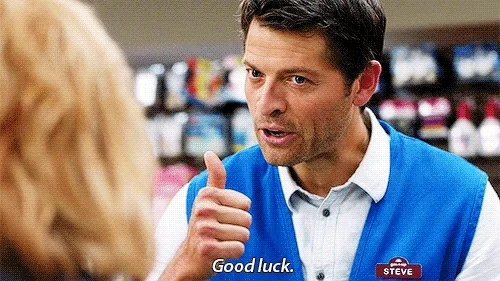 I sure hope they learned their lesson. And, hope that slap on the wrist heals… /s
Just long enough to be a "badge of honor."
How about we send them 'Thoughts & Prayers™' ?
There are sentencing brackets and guidelines the courts generally have to follow. So how much time, and what the maximum would be is tied directly to whatever they were convicted of. A lot of these idiots are being charged with things that max out at 1 or 2 years per count.
Yeah, no shit.
And even that makes the minimal sentence length here seem, you know, excessively minimal.
how about a blanket sentencing guideline for all of those who rioted – the ones who actually didin't beat or bear spray any cops – if guilty, 1 year. that's it. if you have circumstances that prevent you from serving your sentence, you should have thought about that before becoming an insurrectionist. for those who participated while armed or with violence, 5 years. that way nobody feels like they were treated unfairly.
It takes longer to hunt these motherfuckers down than they serve.
That's not how the courts work though. You can't make up sentencing guidelines after the crime has already been committed, and you can't charge an entire group of people with the same blanket charge regardless of their individual circumstances and actions.
Anyway, the way plea bargains usually work is that the prosecutors agree to a lesser charge, not a lesser sentence (since the final sentence is out of their control anyway). So if the sentencing guidelines for "illegal entry of a Federal building" called for one year in prison then the prosecution might cut a deal such as "plead guilty to unlawful assembly and we'll drop the charges for illegal entry."
I'll send them the negative type.
The hunt is still worth it, if only to let would-be insurrectionists know that this crap carries some kind of tangible consequences.
45 days, that'll teach'm. A nice little slap on the wrist - naughty boys.
I'm sure they won't be back threatening democracy ever again.
even still, 45 days? for trying to stop the certification of a free and fair election, and participating in insurrection? i wish they were coming down swift and hard on these people, just to make a forever example of them.
That's my take, too. Why are we measuring the punishments in days. Years is more appropriate. Later, this will be a badge of honor for these fools.
This kind of stuff never squared up in my mind. It's like the prosecutor telling you to admit guilt, and take the punishment for, a crime that you may not have actually done. And the judge and everyone is totally cool with it. I guess this is why defendants are charged with a long list of charges, so the prosecutor can later have a lot of negotiating room for how (s)he proceeds, selectively peeling away some charges to make themselves look passionate. DA's have way too much power (and so says Emily Bazelon).