It might be if the costumes reflected the ones from the end of the series…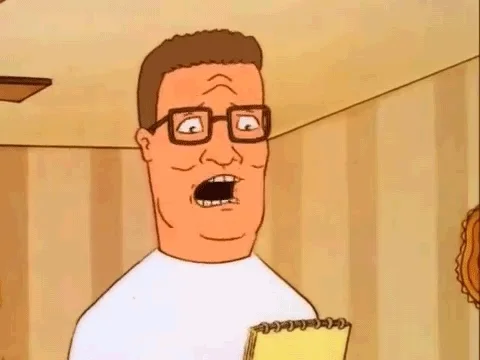 I'll be watching this. Judge is going to have a Megalomart sized propane blast with current events.
Five years ago, I wouldn't have believed you if you told me that streaming networks would revive Veronica Mars and Twin Peaks .
…the Twin Peaks revival was on cable.
And premiered four and a half years ago.
Stop! … you have altered my mind with a truth bomb, exploding my brain with a new realization of the show I so loved.
All I can say is - Thank You!

"Dang it, Bobby, get in the robot."
I thought about this with X-files too. Would Fox Mulder seem kinda cringe these days?
I was never a fan of this series, but my wife is going through all the Mike Judge back catalog, and she's on around Season 5 of KotH, so I'm watching a lot of it at the moment. The mix of actually good jokes ("Bills, bills, bills…why do we keep getting Bill's mail?") and bland 'Muricana, including the same misogyny that ran rampant throughout media in the late 90's/early 00's, is really frying my brain. My wife is all, "no, no, see, he's making fun of people who think that way" and yeah, some of those people are treated like the butt of the joke, but too often it seems like the show likes its characters' prejudices. It's just not for me. I don't even know what he'd do with Dale Gribble. Pretty sure he'd be hiding from the government after participating in the 1/6 insurrection. Not sure there's a way to make that sympathetic.
I definitely liked the show in its first iteration but Judge steers into anti-liberal bias in a way that may be "both side"-ism or may be a streak of South Park style libertarianism. The lefty crowd does not come off well in Judge's work. Dale's status as a lovable doofus gun/conspiracy nut is not a thing that seems like it'd play well today.
Jan 22 article in Texas Monthly, gives some interesting bits to consider…
"I think people who analyze shows like this probably tend to put too much of politics on it," Mike Judge told NPR's Terry Gross in 2009. Judge has always insisted that King of the Hill isn't a political show—that it was, in fact, about people who had things to do and didn't "wake up and think about politics all day." Nevertheless, parsing the show's politics has remained a favorite pastime.
Everything is political. People who say they want to avoid politics are making a political decision. Now, does that mean we need to stake our territory, with party or whatever other stupid label? No. But you're naive if you think you can "avoid politics" while talking about the things you want to talk about.
Also, the people who can create something and can proclaim it's "not political" are generally speaking, confined to straight white cisgendered men, whose experiences are often understood as "default". When the rest of humanity makes culture, it's considered political if it centers other perspectives other than that. If KOTH is not "political" than neither are shows like Pose or The Boondocks… But I'd argue that all three are in fact examples of political shows.
What I liked about the way Hank Hill was portrayed is that he is a classic conservative American "redneck" with many of the biases and preconceptions that entails, but more crucially he is a man who is willing and able to push past and re-examine those biases.
Would Hank be more comfortable if his son was a strapping football player instead of a sensitive theater-type who embodies all manner of effeminate stereotypes? Sure. But he doesn't allow that discomfort to stand in the way of his relationship with his son and he consistently strives to be the most loving and supportive father he knows how to be.
Right? He is presented with difficult situations that challenges his biases, and often enough in the show, he decided to be more accepting of differences.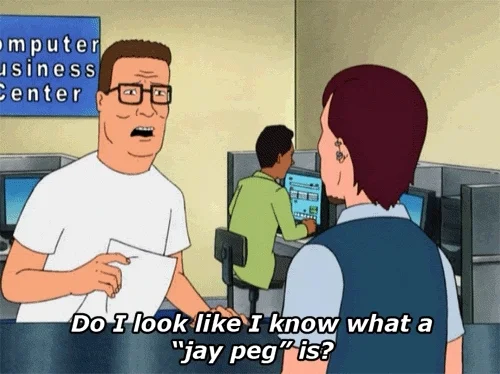 There are topics on which any reasonable person should agree. If you like your steak well done, that's OK. It's OK to be wrong.