I quite liked the first couple seasons of Jessica Jones and Daredevil. But both sort of petered out, IMO they suffered from decompressed story telling. Maybe this was partly a budget issue where it is cheaper to film people talking than doing things, but I felt like there should have been more low stakes single episode events spliced with the serialized plot line.
Still, I think the first season was really good. Tenet's Kilgrave was a fantastic villain against Ritter's Jones. There was both a feeling of high stakes, and really wanting to see the hero over come them, with a satisfying ending.
I'd really like to see a return of Jessica Jones and the rest of The Defenders. Maybe it doesn't have to be a character focused show. Have it be more of a "universe" show where one episode follows Jessica Jones, and the next Daredevil, and at some point they may meet and collaborate. Or not. Make it so each character is pulling on a thread where it turns out they are all connected to the same sweater.
Jessica Jones was noir, gritty and great.
But constantly harping that only dark, noir, gritty comic book movies and tv are good is a very limited perspective.
Kilgrave was by far the most terrifying villain I've seen in any show or movie.
I suspect a greater percentage of women than men feel this way, but that's just a guess.
Fluv KR, she's a great actress in everything I've seen her in so far, from Breaking Bad to Don't Trust the Bitch in Apt 23 to Jessica Jones.
Unfortunately for the latter, only the first season was very good*, IMO; once the villain of S1 was defeated, the show lost all momentum and the narrative was no longer interesting.
*That goes double for the first seasons of Luke Cage and Dare Devil.
I was so glad that the series started after Jessica had already broken free of Kilgrave's abuse. Kick that fucker's purple ass.
I thought Krysten Ritter, Eka Darville, Mike Colter, and Elden Henson were all excellent in Alias and Daredevil.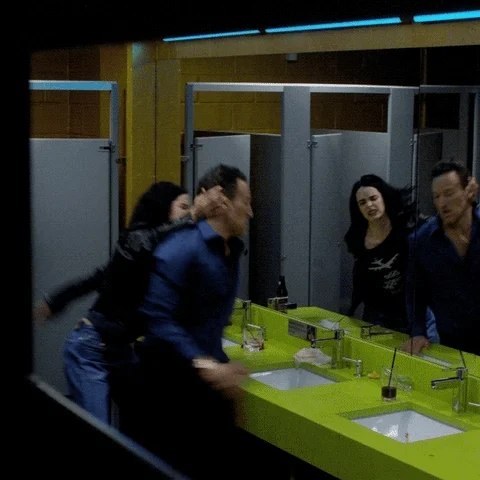 Between Jessica Jones and Luke Cage, that was the high point for Marvel shows for me… Loved them both.
Yeah, true enough…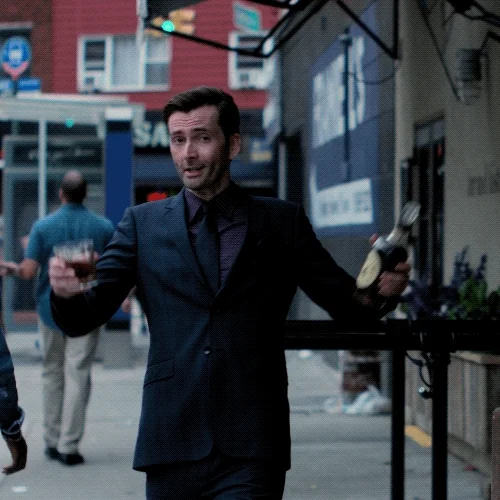 David Tennant was amazing…
He really is…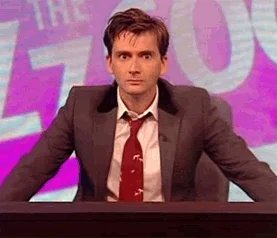 Kilgrave was the reason I couldn't finish watching Jessica Jones. Partly because I'm a woman, partly because I am trans and experienced conversion therapy.
Kilgrave felt like he came straight from my PTSD nightmares.
I would even argue that only the first half of the first season of Luke Cage was great. Mahershala Ali was brilliant as Cottonmouth, and that show lost steam after they killed him off.
This topic was automatically closed after 5 days. New replies are no longer allowed.