My first thought was that he was really fortunate he didn't get shot. Sad world.
My first thought was how disappointed would you be that a man who fell from the sky knocked on your door, and it wasn't David Bowie.
Who goes to bed before 9pm??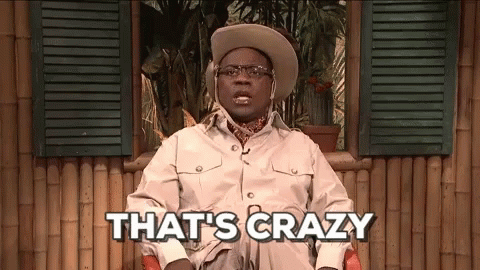 GOP is sure disappointed that this farmer wasted a perfectly good chance to murder a stranger without consequences.
That was my first thought too. Yes, it is a very sad world.
Still, any landing you can walk away from is a good one, so fair play to the pilot.
Glad the pilot wasn't shot.
unless it was chiwetel ejiofor…

https://www.cnn.com/2022/04/23/entertainment/chiwetel-ejiofor-naomie-harris-man-fell/index.html
Pretty much everyone in rural areas. A lot of the restaurants close at 6:00pm, if not earlier. The entire community is geared around agriculture or shift work.
I get a LOT of ridicule and disrespect for not being up by 5:00am at the latest. Doesn't matter what my work or my schedule is, it means I'm lazy, and that means I'm not a Real American™.
Hell, we don't eat dinner until 8:00pm.
Airplanes, sirens, drag racing, helicopters, etc get in the way until after midnight.
Have yet to have a knock on the door from a downed pilot. Give it time.
ok, so not exactly rural midwest, but airplanes do occasionally fall out of the sky - in and around the water - some carry people, some carry things that become "square grouper".
hey, i'm in the land of the Early Bird Special™ and happy hour is 5pm, prompt (with knoshes),.
brekkers at 8am, dinner around noonish, then EBS/happy hour (with knoshes).
bedtime comes around 11, with no travel after dark, unless there is a driver.
we live in a rural-ish island community of mostly fisherpeople (and tourons* in season

), so early to rise is common with locals who are not retired. those of us who are retired can sit at the docks and drink beer all day and check out the day's catch.
(*)tourist morons.
I was once a young black guy who flew gliders cross country in northern California, Nevada, and Utah. As a result, I ended up in farmers fields several times, and even in a (large) back yard. Never wrecked a glider, but did scuff up the belly a few times. Knocking on doors was always entertaining in rural areas, luckily they could usually see the glider sitting there, no one ever pulled a gun on me.
Best story was the very first time, I was racing for the first time with a bunch of other gliders around the Central Valley and got real low. Saw a nice looking dirt strip in the middle of a dry field surrounded by acres of flooded rice fields and decided I better land there. Everything looked good until the turn onto final, when I realized it wasn't a strip, but a 6 ft wide levee between two empty rice fields. Managed to roll it right down the center, then the glider tilted over at a crazy steep angle as the levee was about 4 feet high. A motor home stops on a nearby highway, a man and woman get out, and the woman is carrying a beer (it turns out they are both glider pilots I'd yet to meet who'd heard my landing report on their radio). A CHP helicopter lands in the field as there had been a report of a plane crash, one of the officers walks to the farmhouse with me, he knocks (nice guy) and explains the situation. Then my wife shows up with the car and (30 ft long) trailer, luckily she recruited a pilot who was a big-rig driver to help out as she'd never done this before. The gates are unlocked, the trailer is maneuvered onto the levee, and the five us us working together manage to get the glider apart and into the trailer. As I was thanking the farmer for his help, he says "You know, you must not be a very good pilot.", I ask why, and he says "Didn't you see my duster strip on the other side of the field?"
Odd way to phrase that comment; makes it sound like you're no longer Black or young.

The latter is not only possible but inevitable; while the former is another matter all together.