Let's just suck out all the air into space. Maybe that would cool it down.
those crazy scientists! what will they think of next?!
also, obligs: What could possibly go wrong?
Exactly! Like, it's too scary for them to consider thwarting their fossil fuel overlords by removing subsidies and applying known science and existing technologies to solve these problems, but, hey, let's move the planetary orbit. Egads.

'And the same goes for us. When we look at other solar systems, and detect planets around other suns - which we are now beginning to do - we may see that planet-moving has occurred. It will give us our first evidence of the handiwork of extraterrestrial beings.'
Uh, I'd like to speak to your supervisor…
Or perhaps the Bureau of Lunar Mechanics.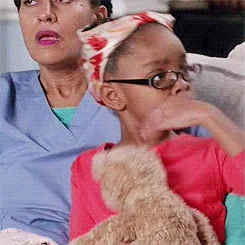 Right now the one problem is that the extinction of humanity would depress the economy. Hopefully they can automate the stock market enough that numbers can keep going up without us, and then we won't have to worry so much about that kind of thing.
But then they could say they'd eliminated abortion! /s
Take a wild guess who this county south of Phoenix voted for back in November?
Conservatives: hAlp, i'M bEin opPreSSed 'KauSe rICh pEOPle cAn't bYe ThAT aD spACe
Already at 82 years old, I don't know what's taking Breyer so long to announce his retirement rather than risking his seat going to yet another arch-conservative. Surely he doesn't want his legacy to end the same way that RBG's did?
Texas wants to show the rest of the country that it stands against socialism and big government by having folks literally roast to death on the fourth of july weekend (I know this alert is only for this week but I really doubt it's going to be the last one this year)
You think Gandalf and Harry Potter would work for the GQP? No, you're looking to hire Sauron, Voldemort, and Emperor Palpatine for this job.
And then the followers of Trump would go apoplectic when Q puts it back in its rightful place.
So ERCOT is Goldilocks?
And since Cancun Cruz fled south when the temperatures got too warm, is he going to try to head to Toronto when it gets too hot? Ted Toronto?
the reveal podcast [ from the "center for investigative reporting" ] had a worthwhile episode recently on disinformation.
one of the things i hadn't realized was that "stop the steal" started well before 2020. the exact same slogans were used in 2016 by roger stone, et al. trying to bully people into giving trump the republican nomination.
I want you to picture a scene, hundreds of people standing on the granite steps of the Capitol building. But, it's the Capitol building of Colorado in April 2016… This crowd is angry at the Republican Party. And the steal they want to stop is the nomination of anyone other than Donald Trump for president.

This was the beginning of Stop the Steal. And it wasn't just a catchy chant. Stop the Steal was a group of activists and a set of tactics. [And] it started when Ted Cruz won all the state's Republican delegates.