Did he learn nothing from how she handed the entire Republican establishment their asses?
Over 11 straight hours of testimony?
Christ, their obsession with Clinton is fucking exhausting…
All their obsessions are fucking exhausting.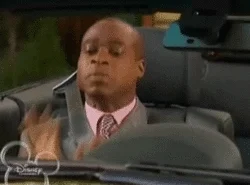 Wow, a cool quarter billion to avoid sitting in a country club prison until the end of the trial at least
And here I was told Hillary was going to continue to force herself into the spotlight and Chelsea would be running for office in 2020. I wonder if the Clintons will ever stop being an excuse for some.
Naperville, IL is chock filled with people who definitely should be in jail.
What's the Naperville connection there?
Well sure, but was wondering what singled out Naperville in particular ( I live next door in Aurora).
I think Naperville constantly gets hailed in the media as 'the best place to live in Illinois' and might also have the highest average household income for the state as well. So it's an easy target.
Sounds like it bloody well should be.
Full of smug, selfish Republicans too, I'd guess.
You know it!!
To be fair she's from Naperville but represents a different district in a MTG kinda way. Naperville's representative is Laurie Underwood (D)
Should we worry about the effects of GOP rage-burn on climate change?
Stan culture gone completely toxic
Here's an Outline link for those (like me) who aren't Daily Beast members: