Man! This is a blast from the past! I loved Dog Boy and got into Charles Burns much later, and realized he came up with the original concept. Your mention of the plastic wigs hit home, since I was so fascinated with the way it looked. I also dug the package design of Ok Cola, which I think he had designed the characters for.
I wish someone would do a documentary on Charles Burns that shows his process from sketch to finished product.
His work clothes make the 80s look cool!
(about 4 minutes in)
I wondered about this connection when I first saw Dogboy. I recognized the style from some stories illustrated (and written?) by Charles Burns in mid-80s Heavy Metal magazines. But I wasn't sure if it was the same artist or someone ripping him off. One thing that made it difficult was not remembering his name nearly a decade later. Glad to learn he wasn't being ripped off
I'm trying to rustle up the preadolescent in me, and I still can't see how I would have ever enjoyed 'Dogboy'.
Oh, how I loved Dogboy, and still do. Along with Psycho-Gram, Winter Steele, Invisible Hands, Uncle Louie, Honey Bunny, Brad Dharma, and Brickface & Stucco.
I really wish more effort had been made to preserve those episodes.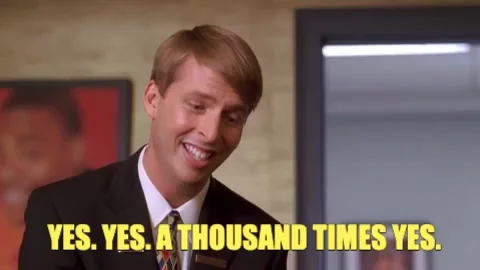 "Hello, Dad!! I'm in Jail!!! I like it here! It's nice!!"
Man - I loved Liquid Television. My friend would tape it and then I'd come over and binge it with him.
Aeon Flux was the best!
I remember a reenactment of "Black Hole" that was pretty good, but now I can't find it, grrrrrrrr
Liquid Television was great. I had a bunch of episodes on VHS that I thought I digitized many years back, but I seem to have misplaced both the tapes and files.
Looks like this might be it, but I dowanna sign into YouTube to prove I'm old enough to watch it.
Grrrrrrr again…
Seconded. Grrrrrr…
Same! I used to stay up until the wee hours just to watch The Maxx in university. I still remember the first time I saw it and being captivated by whatever was going on. I should track it down and finally watch the whole thing in order.
When and why did people start saying "based off" instead of "based on"?
I didn't think it possible, but that thing was fairly true to Charles Burns's vision. Dog boy looked spot on.