He also avoided a 1 to 1 comparison, as I doubt anyone would attend Cruz's birthday, vaccinated or not.
I'm sure Ted Cruz is thrilled that his Republican colleagues are continuing to remind his constituents that he did that.
Are the Republicans ever going to be able to recover from Trump? Are they going to be able to get back to Romneys or Bush 1s or are they going to always be stuck with candidates like these? Not that I liked Romney or Bush 1, but at least they weren't actively embarrassing.
Oh man remember when "we had binders full of women!" or throwing up on Japanese dignitaries still counted as facepalm-worthy gaffes?
Romney lost because he said "47% of the people are takers". Can you imagine any of these Boeberts etc. much less Trump himself, suffering any consequence with Republicans for a statement like that? They've completely swung to "the more offensive, the better."
People hate tripe, like steak. Funny how that works.
Cawthorn is a Congressional fascist/death-cultist I'm keeping an eye on, but right now I place him in the "too stupid to be dangerous" category along with Louis Gohmert. This is a good example why he's there.
To be fair, without the false equivalencies, the Republicans would have nothing with which to defend their own actions.
Evidently he also thinks "no longer being in office" is similar to "still serving in office."
Dear lord, Cawthorn is young enough he could remain this dumb and in Congress for the next half century.
Of course, one is an active member of the senate who fled his state during a policy-driven self inflicted crisis, and the other had a birthday party while retired. so yeah, seem about the same.
The fact that his name is "Madison Cawthorn" makes me feel like someone left my mind on a black vinyl dashboard on a hot day. Is he a rich slimebag trying to snare Fallon Colby in an abusive relationship in 1985?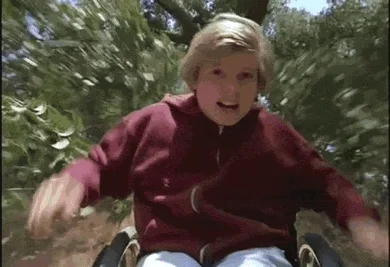 Classic version, Richard Windmark in Kiss of Death
Well, the Orange Oaf accomplished the same amount in either of those states of existence.
pathological liar, insurrectionist, and alleged sex pest
Let's not forget Nazi holidaygoer.
The same applies to Abbott, the Czar of Texas
This topic was automatically closed after 5 days. New replies are no longer allowed.