Sounds like he was some kind of contractor or service provider who had trouble finding work because his own customers didn't want to let a maskless, unvaccinated person in their homes.
Which is kind of like saying that "pants mandates" prevented him from gainful employment as a plumber because nobody wanted a greasy nude guy crawling around under their kitchen sink.
It's so unfair to him that his clients didn't want a dangerous arsehole spreading disease in their homes!
"Pants mandates"



That turn of phrase perfectly makes the point that society is full of little rules to make everything polite and comfortable for as many people as possible. We need to ensure millions of us can all live in close quarters without killing each other, inadvertently or otherwise. This is called "civilization". A few too many people want the perks of civilization without paying the price of good behaviour for it.
"But what about MY comfort?? These things ride up like you wouldn't believe!"
"Pants mandates" are all part of the Liberal Tailor Agenda.
"WHAT ARE THEY HIDING!? …oh. Yeah, uh, you can go ahead and hide that again."





Not sayin' that there a lot of totally clueless people out there, but…well, actually, I guess that is exactly what I'm saying.
Let's hope he doesn't join forces with the legions of people who've lost their jobs due to those draconian, liberal, "show up for work on time," mandates!
He's ridiculous. He lost his job because he wasn't willing to do the bare minimum to let people feel safe with him entering their homes.
If you even believe that. With how hard it is to find good contractors around here, I imagine he also just wasn't very good.
Only in MAGA land? Not really.
an article on The Atlantic is blaming Google for people asking lousy questions that returns the clickbait work product of SEO meisters… But it's ALL Googles fault.
This is why we can't have nice things
Exactly.
To this guy complaining about it: WhY dO yOu HaTe CaPiTaLiSm?
Fortunately, I don't have to adhere to those!

So… You're position is that if you search for something and Google gives you the wrong answer, that's your fault? Google won the search engine war because it returned the best results. As search results get worse, I'm not sure that'll make people better at coming up with better search requests. They'll just find a new solution.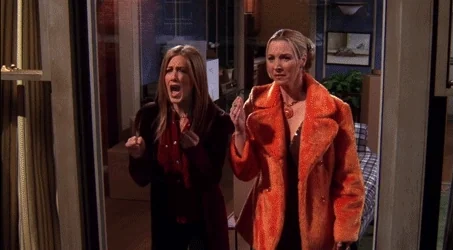 Guessing he may also have lost work by sharing political diatribes and explaining his own research findings on covid.
More like google is doing what it's always done. The input was better in the past. Now there is more garbage being fed to it at both ends of the equation… Bad questions (people looking for the DWIM key) and SEO meisters trying to game the system.
So much this. You always know who the Qnuts within earshot are, because they will always tell you. They can't not throw in a little dig at "the gubmint" or "the plandemic" into any conversation.
Well, we can all agree that he let himself go