OMG it's the hobby I didn't know I wanted. Even worse: I've avoided joining Tik Tok, but now I think I have to join just to follow this account.
One of these would go great next to my lifesize recreation of the Library at Alexandria[1]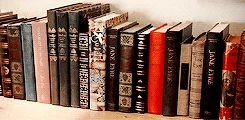 Nebraska. Population 177
I see the corporate chocolate, which covers half the scent of a video store, but does it have the microwave popcorn aroma from the breakroom too? Extra points for "one of the employees forgot he was popping a bag and we had a small fire here from which we never fully got rid of the odor."
For greater authenticity, I would have put a beaded curtain at the entrance to the viewing room and some "special" videos inside. However, I'm guessing that kids under age 18 use this room, too.
Unsettled feeling that something was off.
Got it: too many titles are "in".
Yeah, it needs the empty slots, and the cash grab knock offs alphabetically right next to it for the unwary, like: "Star Warp: The Empire Strides Back," "Die Hardly," and "Gromlins."
Wasn't this a scene from I Am Legend?
I think I've just found the concept for my next bug-out shelter.
This topic was automatically closed after 5 days. New replies are no longer allowed.