While far more colorful, I am going to stick with "Out of the frying pan, into the fire".
"Out of the cloud of bees, into the school of piranha" is a little harder to parse the context. But then again, maybe it's a phrase people say and implicitly understand in the Amazon.
One way or another, we all have one of those days.
Sounds better in Portugese:
Saiu da nuvem enxame de abelhas para o cardume da piranha
I call this the US political system
Uh… I thought piranhas won't typically attack something so large. Unless they were starving, maybe. Was the guy already wounded? Did he die from a bee sting and then they scavenged? Did he drown and then was scavenged?
Anyway, "out of the bee hive, in to the piranha pool" sounds like an apt modern idiom.
I'm convinced this is being reported on an Australian news site to say, "See? Other countries have deadly wildlife, too!"
Also, Bees and Piranhas is my cover band that does Phish-style jams of Sting songs.
Sorry to sound pedantic, but we say enxame de abelhas.
Looks like the poor guy ran away from the violent insects and drowned in the lake. Firefighters and police ruled out crime/homicide and did not carry out any investigations on the body. According to local news, people who live around the lake says it is full of piranhas, but the firefighters couldn't see any fish and decided to give the body to the family.
So the guy who was eaten by fish . . . was fishing when it happened.
Fair is fair.
Another apt 2021 metaphor.
I'm having one of those days, right nAAAAAAARRGGGHHHHH!!! SAAAAVE MEEEEEE…
Yeah, but piranhas don't kill you on the dunny, unless something's gone drastically wrong with your plumbing.
**Checks article to see if the mans name was Don Trump…leaves disappointed.
"A piranha ate your baby!" doesn't really work…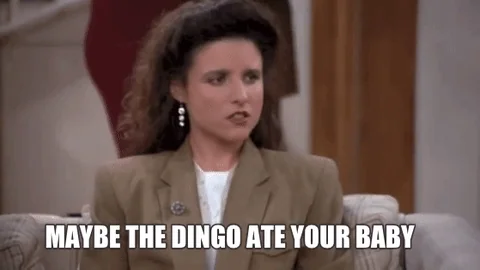 I think that's a different kind of Brazilian fish
that's tragic. I was always under the impression that the whole piranhas stripping a man the the bone in minutes thing was a lot of hyperbole. Granted what was over four hours and not exactly to the bone. But still. Mildly surprised
i will take bees for $100, alex.
The real tradgedy is that the bees were probably a wandering swarm, just looking for a place to rest for a bit until continuing their quest for a new home. Bee swarms, with their queen present and looking to found a new hive, are usually quite non-belligerent and probably wouldn't have attacked unless the men started acting aggressively towards the bees, such as flailing around and trying to shoo them off.
Reminds me of when I broke my tibia trying to escape an angry group of wasps.
Still got stung a bunch.