His lunch was punctured and they used saran wrap from their snack plate to stop the bleeding.
Philly cheese steak sandwich, extra rare?
Hippos kill hundreds of people every year, but their cuteness factor is low, so they don't get the press the big cats do. The big cats kill very few people on average. A hippo can run at 30 km/hr, weighs over a ton and has those big canines.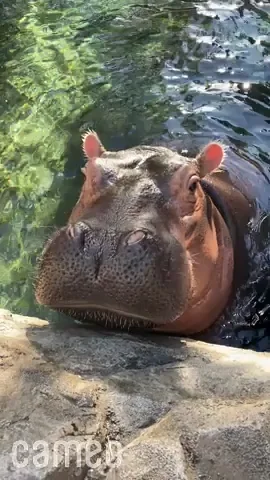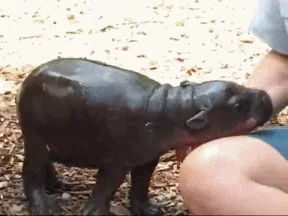 Those are Pygmy hippos, and they do win the cute badge.
'k, just to say it sounds like he was swallowed down to his waist, not up to it. That would seem to fit in with the lung thing and the arm thing.
Kinda reminds me of the kid who was buried in the snow up to his ankles…
'Course, this was in the southern hemisphere. Confusing.
His lunch was punctured
I mean, presumably his stomach/torso too.
This reminds me of the premise in a book by Annette Bjergfeldt (original title "HØJSANGEN FRA PALERMOVEJ") that a circus midget was swallowed whole by a hippopotamus. As the book is entirely fictional, I wrote it off as pure fantasy, but the author was obviously inspired by a hoax that has been doing the rounds for some time.
I now must believe it is at least physically possible, although the animal, which I understand is a herbivore, would have a hard time digesting such a meal.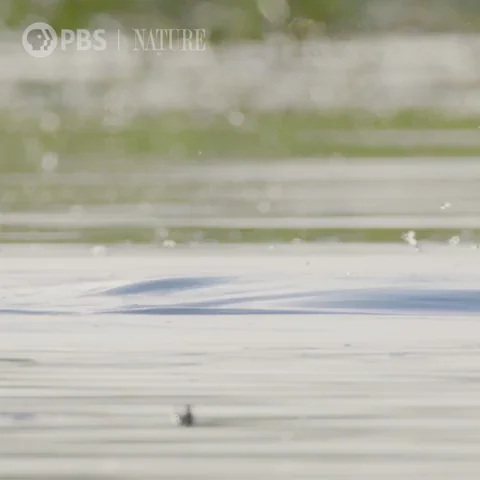 Still cute in their own way…
yeah, I had to change my mental perspective midway through, too.
Only mosquitos kill more people in Africa than hippos. And as noted with the Big Fart video, if they don't chomp you, they might blast you from the other end.
It's the ears and the sleepy eyes.
Hippos kill hundreds of people every year [fact],
but their cuteness factor is low [subject to personal interpretation]
Should I get pedantic? Well, why am I asking, of course I should.
Because: no, mosquitos don't kill people. They are vectors. And the different diseases kill people. Most of which don't get proper treatment, due to fuckuppery by humankind. If would get in full rant mode, I would go on at lengths how humans kill more people than anything. Everywhere. But I will restrain my urge to start crying and telling my personal experiences with some of the maladies spread by mosquitos.
Suffice to say: don't blame the messenger. This way madness (e.g., continued usage of DDT) lies.
BTW, I think hippos are cute. From afar, or in secure compound in the zoo. I don't want to come near them in the wild, again.
ETA: they are poached sometimes. But rarely. Any poacher with some experience steers clear of them. I think there's $reasons.
I can't upload a photo, for some reason. I would have put it behind spoiler tags.
My daughter (age 3 at the time) thought it was pretty cool that they all had mouths full of marshmallows.