I mean, this is everyone's nightmare. But HOW are there snake-sized open drains just lying around unattended?!
Its victim was treated in hospital for minor injuries.
That guy must have balls of steel to consider them being bitten by a frigging python a "minor" injury.
That was the only reason he sat on the toilet, to be bitten?
I won't judge.
Thank god it wasn't venomous, because . . . you know. . . that thing where you 'cut a tiny slit and suck out the poison.'
(shudder)
That's not the important question. The important question is, did they get the rats out of the walls??
Noted herpetologist Sir Mix-a-Lot was a pioneer in studying the role of human posteriors in attracting large snakes.
The python might not have been venomous but it had just crawled through a sewerage lined drain. Not exactly a clean bite.
That wasn't in the article, but don't kink shame him!
Yeah, and it's not like any animal exactly has a naturally sterile mouth.
At least he didn't live in NW Raleigh, NC.
There is a long time between meals for snakes, and they don't chew their food, so if you get bitten, a non-venomous snake is about the cleanest bite you can get, I think. Not a good place to get an infection, though.
Toilet snakes are a global epidemic!
I'm sick of these m----f—in' snakes in my m----f—in' bowl!
He just got a little nip on the balls or penis which I would think is a polite warning to 'not shit all aver me'!
Snek meant no harm… How would you respond if you didn't have arms or a loud voice??
I'm going to have to disagree with you on that one…
I agree that I'd much rather be bitten by a non-venomous snake than say a cat or a human, but if we're picking on the basis of relatively non-pathogenic bacteria, I'm going to say my preference would be dog bite.
(and as a Veterinarian, I've had the fun experiences of being bitten by all of the above)
[Cutest bite though had to be the imprinted turkey vulture that was at a raptor center I volunteered at. Love nibbles from a bird that barfed on his feet to stay cool…]
But nobody asks how to the poor traumatized snek is doing!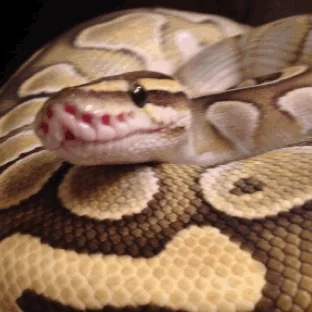 I don't know for sure, but he may not get off easy for a little while.
*I'll see myself out.