Nice to see all the cracks forming in the extremist wing.
Further evidence that the enemy of my enemy, while they may occasionally be tactically convenient, remains my enemy.
"Congressquack" isn't sufficiently descriptive.
Congressgrifter is often redundant.
MTG and Bobo require a special portmanteau: congressharpy.
If I was a member of the Republican caucus I'd be embarrassed to be associated with every other member of the Republican caucus too.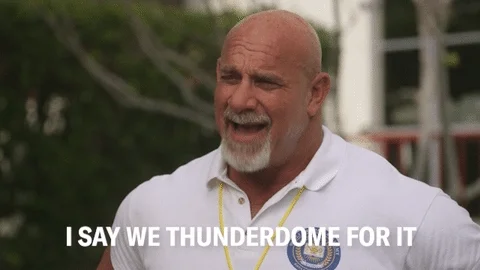 At the center of every GQP grifter is all-consuming narcissism. They are the only being on earth who matters. Everyone else is a tool tasked with increasing the grifter's sense of grandeur. If the tool doesn't do the job, out it goes.
The crazy in her eyes is overwhelming. It is a pressure cooker inside that little head shaped vessel. This is a person who is wayyy out of her depth.
She's wearing a lapel mic but it sounds like she hasn't plugged it in. Or doesn't know you need to change the mic settings from the laptop's inbuilt one
I assume an "explicitive" is a very graphic expletive?
The enemy of my enemy is my enemies enemy, no more, no less. - Maxims for Maximally Efficient Mercenaries
(fictional book from the Schlock Mercenary universe)
Came here to post this. Thank you.
Maybe she meant they were being vague. Kinda tracks.
ETA: Sorry, I thought I was replying to @snigs
Take it outside to the cliffs of Weehawken, you two!
Anybody else think Lauren Boebert is an android? Her latest TV interviews all have an "Uncanny Valley" feel to them.
Haven't been paying much attention, myself. But Stepford Wife would be pretty much on brand for Lauren Boebert.
¯\_(ツ)_/¯
I seem to remember the stepford wives being very emotionally neutral, and that is not how I would describe Boebert. She's loud and angry.
Yup. Maxim 29. (was going to post the rest of it, but you got here first.
)
That would explain so much about the current crop of congresscritters. But how did Trump manage the switch?