Put her and Trump in the same 4X4 cell, and let's see how much they love each other after a few days.
The GQP people seem to be more focused on breaking rules, regulations and laws just for the sake of doing so. It doesn't seem to matter what the document contained, but rather the fact that it was classified and she thought, what, that nothing should be classified?
Prosecutors tend to gravitate toward low hanging fruit, easy slam-dunk convictions. Well, here's one staring at them in the face. They're being challenged to come get her. Double-dog-dared. What are they waiting for?
If we are talking about the same document as this article, the document itself is not classified, but it is a confidential internal document because it contains discussions of specific allegations and sources.
Now there's a vision I didn't need this morning…
How does one "write down" Rudy Giuliani's fantasy spy farts?
For context, Evan Hurst has been on a tear about this lately and it is freakin' hilarious.
She has long proven that her memory retention is outrageously weak. She read a page of text, walked outside and then wrote her notes based on what she could recall? I'll wager this women can't even manage keeping an accurate grocery list.
I think their exact goal is to destroy our current government and replace it with something more to their liking.
That post by Evan Hurst really encapsulated the entire conspiracy -russia-spy-biden thing
Here's the latest if you haven't seen it
She also reacted to the fraudulent indictment of the other guy by yelling "impeach Biden, we have evidence".
She never shares the evidence but she's got evidence.
It's all on that non-human craft, duh.
The whole bullshit aspect of the documents in question needs more daylight: Giuliani goes to Ukraine to find dirt on Biden. People there are more than happy to tell him whatever he wants to hear if they get paid handsomely. Giuliani ends up with piles of garbage stories gaffed up by people who are themselves corrupt, the FBI investigates and finds this stuff is all bogus, there's no case, nothing to pursue. Then the GOP can scream about the FBI withholding damning evidence on Biden.
Yeah, Wonkette is my first "fun" check-in of the day, so I saw that one. I posted an earlier version so people got the backstory to the jokes. He savages Comer.

There are so many layers to this. It's shocking that she was ever allowed access to sensitive documents, but it's not surprising that she'd crime and brag about it on Fox, though. (Hopefully, at minimum, she loses access as a result.) I have no confidence that she understood or correctly remembered what she saw, either. A while back she was ranting about how some document about Biden's finances "proved" he was guilty, but the response by people who actually knew anything was that nothing she was saying indicated guilt or even suspicion of Biden - that these were standard documents about basic financial activity that she was wildly misunderstanding. I'm guessing these are the documents she's talking about here.
She thought they somehow implicated (or could be lied about to implicate) Biden in a crime, so that was all that mattered. Truth, lies, classified, unclassified - all that counts is if they're useful to the narrative being spun in her Trumpian mindset.
Also, if these are the documents she was talking about a while back, she never understood them in the first place, either. Very much, "I don't know what these documents are, but I want them to be damning of Biden, so I'll go with that."
She didn't consider it sensitive because it wasn't about her.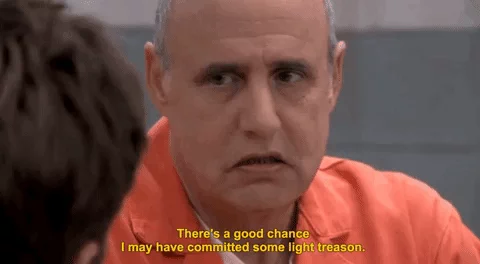 This topic was automatically closed after 5 days. New replies are no longer allowed.