You first, Empty Green.
Don't take your time.
I would love to be the one putting a tube in her throat, if just to end the torrent of stupid. Of course, she will never likely face the consequences of her idiocy, that seems to be how this works, but I am rooting for karma.
It seems like just yesterday when Republicans were trying to scare us into thinking our lives would be in the hands of "Death Panels" once we all had guaranteed basic health care.
Finally, the GQP health plan announcement we've all been waiting for…
Why do I get the sneaking suspicion that her inner fatalist is mysteriously a great deal quieter when it comes to projects she actually cares about?
what? like guns, guns and more guns? white supremacist x-tio fascist world domination?
I struggle to come up with anything a person like this actually cares about at all.
Yes, the waiting rooms get full. But guess what? The waiting rooms are full of all kinds of things, not just Covid. You know? Car accidents, trauma, other illnesses, cancer, and so forth. But they're seeing about 30% of those numbers being Covid cases. So while the news tries to tell us the hospitals are slammed packed with Covid, that's just not the case.
For the UMPTEENTH TIME…most of these things are not infectious or transmittable.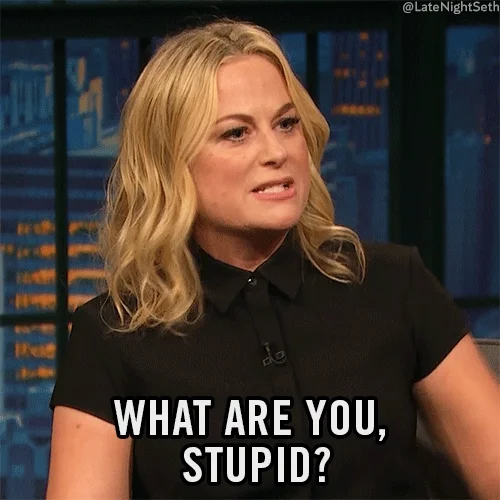 Hey, if everyone's gotta die at some point, what's the use in hospitals at all?
Healthcare workers, you are now free to walk away from people you don't wanna treat, I guess.
"You're just gonna die eventually anyway. Next please!"
"This authoritarian government mandates that people who handle food wash their hands. You see signs in the bathrooms saying employees must, MUST wash their hands. Now I am not anti-hand washing, but we should be allowed to make personal choices about when and where we practice hygiene. We don't need Biden or the government telling us what we should be doing to our bodies. That is why I haven't washed my ass in 4 days. It is my rights as an American."
Dude, wash your hiney. Damit!
You say this sarcastically, but in some Republican states, there are laws on the books stating that I do not have to treat patients who are LGBTQ, who are in violation of any "sincerely held religious beliefs," or in any other way are not straight, white, God-fearing men. It's tough to practice sarcasm in the current environment, man.
Isn't there a pool boy or fitness trainer somewhere in her closet?
You're supposed to read that in MTGs voice…