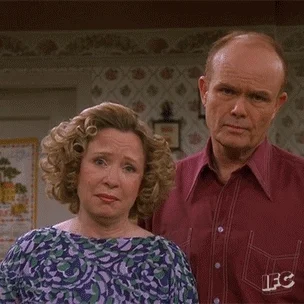 Of course, we already knew the future doesn't matter to her. She has a "(R)" in her political titling.
The non-existence of the future is part and parcel of the Republican platform. It's the one situation in which they still wholeheartedly believe in Capitalism… the future's never gonna get here, so do everything you can to secure money and power now.
"What's with this defense bill? Why do we need bullets and planes for the future? We aren't are war right now. What is this 'research and development'? Is this going to be used to make a super soldier serum? We have a lot of questions and not a lot of answers."
Don't worry about raising funds for re-election, MTG. It's in the future.
I don't know why we should expect death cultists to plan for the future.
If only the democrats running for office would point this stuff out constantly they might have a better chance of beating these people hands down across the board.
They need to play this stuff back and then offer sound reasonable counter points.
Yeah I feel like I'm the only one just taking her words at face value here and believing she truly means that there will be no future because on some level she truly is a member of a genocidal extremist death cult that is trying to overthrow the US to bring about an apocalypse for the entire world.
I mean fuck, she's basically Charles Manson with a brassy blowout. Sometimes things are just as bad as they look.
To paraphrase:
Smoke detectors? What a waste!
Call me when there's a fire.
The optimist in me like to think this is her way of saying, "Goodbye cruel world"

Except even Charlie had some charisma; that woman just comes off as batshit evil, like a flat cartoon villain brought to 3D life.
Yeah, I genuinely hope she somehow gets her wish and that there is no future for her.
Well that's different, of course! That affects her!
Lots of these death cultists do spend a lot of time and money planning for the future, but they are seemingly planning for a future where the only thing that protects God-fearing American Patriots from transgender Antifa cannibal hordes is a big ol' stockpile of assault weapons.
I wonder what MTG's constituents think about her? Would they vote for her now?
I find Red's comments about the future more instructive. Presented here in full context.
Oh, yes. Well, I would agree with you there. But perhaps you're familiar with the old saw "You can't beat the house"? No matter how many poor souls you turn into popsicles, the fix is in. The world in which you awaken will be one incapable of sustaining human life. And why? Because at the critical tipping point, one tragically quixotic megalomaniac cannibalized humanity of the very minds that might have been its salvation. You see, if you were a betting man, you would understand that now trumps later every time. The future is a sucker's bet, a maybe, a contingency, a "What if?" The only thing that is real is the present, and you've plundered it, robbed it of the very geniuses that might have averted the dystopia you so fear. Indeed, perhaps even the very one who might have devised a means to revive your sad, tired, frozen ass. Congratulations, Crispin. You've doubled down on extinction. Life on Earth is going to end. Soon.
Well, not for the Plebes, anyway.
She's getting an enormous salary fo doing nothing useful, not to mention the various perks of the job.
Apparently, she has a BBA from U of Georgia. I figured her for a h.s. dropoout like her buddy Bobo.
If she were any stupider, she wouldn't know how to breathe.
I rest my case.
What is that from, out of curiosity?