This is apparently the first time in seven years that House leadership (Dem or GOP) has allowed amendments to legislation from the floor. Of course cutting off the right to sell from the Petroleum Reserve is stupid, but it's nice to force these bits of stupidity to an immediate vote. A lot harder to posture about fringe crap like this if the bulk of the House is in a spot to shoot this stuff right back down.
A successful legislator requires allies. Alienating too many colleagues or acting like one has executive powers usually results in just this kind of outcome.
That said, I'm sure whatever amendments Boebert got passed with the help of her fascist friends in the chamber are completely horrific.
Weren't the Republicans having baby kittens just last year about Biden NOT releasing oil from the SPA in order to lower gas prices?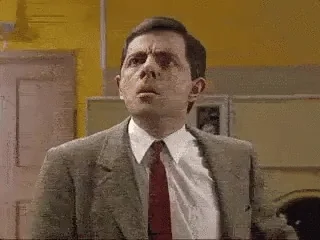 Troll and moist can still be posted.
There's always a way to circumvent any system.
Fyi, I'd avoid using multiple parenthesis; nazi fascists do that in their comments to denote people who are of Jewish faith.
Something about the Sith and how they must all fight each other to the death to become the one true Apprentice.
Imagine being compared to Boebert, and having her come out as the smart one.


everything i find states she made one (1) amendment to HR 21. the article says three (3).
let's not give her more credit than what is due.
A cage fight with hammers is the only way to resolve this.
This is a truly mind-warping thought experiment, because in order to be able to imagine that, I'd need a sense of self-awareness and imagination so far outside the person I'm imagining being…
…broadcast live on C-SPAN.
[quote="Artor, post:8, topic:240712, full:true"]
Imagine being compared to Boebert, and having her come out as the smart one.
[/quote]
True story: Heard my sister and her girlfriends one day talking about their feces and how the sizes of said feces differed. See above.
Yes, but if he actually does it, and gas prices go down, then they can't blame him for the high gas prices. So they need to be able to complain that he's not releasing the oil while simultaneously preventing him from releasing the oil. (I think my IQ dropped 10 points just typing this…I'm sorry)
Enemy of my enemy…
Is still my enemy.

Boebert later commented…
I had no idea that was a thing. Fascists are fucking weird.
(and dangerous and unwanted and thoroughly punchable, but that goes without saying).
Isn't Boebert armed now when she sits in Congress? Better be careful MTG.
Is it really "rubbing it in" though? She didn't mention Marjorie Taylor Thomas. She just thinks she deserves a qookie.
This topic was automatically closed after 5 days. New replies are no longer allowed.