Wow, what terrible electricians this white power group are. How many white supremacists does it take to screw in one lightbulb, anyways?
So, MTG can remember all these people who were "unjustly" removed from the market-place of ideas; but, can't remember anything about 06/01/2021?
Did Yiannopoulos pay her to drop his name in there? Even the usual suspects of GOP horribleness dropped him like a hot potato when he got 'canceled' a few years ago. He's been running around ever since claiming to be ex-gay but, until now, I hadn't heard any of these fascists even mention him, much less say something good about him.
She didn't have to go and flip that turd over. Again…
'Deleted' from public life??? What the actual fuck does that mean?
When you equate your entire existence with being allowed to spew garbage on social media, it show's you're pretty well fucked in the head.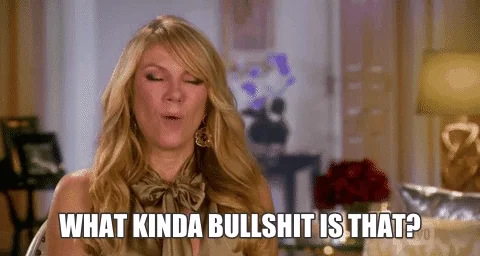 That roundtable needs a stage.
I'm morbidly curious if undeleting Alex Jones means I would hear his name more or less, because it shows up a terrible amount.
I'm pretty sure she considers that her full time job, despite being elected to represent people and hold an office.
Why don't they just text? Also, nothing's keeping them from having a roundtable on Truth Social. Well, except if she and Jones talk freely about recent goings on, they may have to answer in court for their treason, and the lawsuit for her eligibility to govern while being an insurrectionist and his lawsuit for being a full time horrible person.
"…brilliant people who have been unjustly banned from Twitter"
I suspect that's a pretty short list.
"…as I mentioned during my press event that was carried by all the major networks, I, and my allies, have been silenced."
I keep thinking about Empty Gee's recent denouncing Catholic groups for helping immigrants, calling it "Satanic," in the prime example of the right's "Bizarro Christianity" ("Black am white! Good am bad! Following teachings of Jesus am Satanism!"). Not that they're that consistent, even - Christianity is whatever they say it is, at any given time. This is her "Bizarro intellectual" roundtable.
First Gaetz, now Yiannopoulos - someone should really start pestering her about her pro-pedo by association stance.
I think taking that pro-pedophilia stance kind of made him poison. Not that they were upset with his position obviously, just that he actually said it in public.
One particular social media, no less.
If EmptyG is applauding your business decision, it's not a good sign.
Why not get all the original cast back together for a round table - "Dr" Sebastian Gorka, Roger Stone, Steve Bannon, Fmr General Michael Flynn, Lev Parnas, Michael Cohen.
Make it in-person - give folks fake missile launchers with loot bags, ensure everybody dresses in fatigues, and have it in downtown Mariupol at noon.
.
I suspect their objection was that his particular brand of pedophilia (ugh, I can't stand writing these sentences–this is my last comment on this issue) was too "gay".
two , one to pay a minority to do it and the other to scream they're stealing our jobs.
He's discovered Jesus (for certain values of Jesus) and claims to no longer be gay - it's an unusual grift, but grift it is.
Ever since the John McCain campaign elevated Sarah Palin to the mainstream, it has become perfectly acceptable to seek public office simply as a step in a long career path in far-right media. So these people don't even pursue office with any desire to govern; they just have the ambition to be America's Heckler-In-Chief.
Hell, Trump didn't really want the job of President, either, but he was able to use it to help dig out some of his billions in debt, and he has certainly "elevated his brand" over these past several years. So it's open season for all sorts of nauseating figures to follow suit.
Here, if nothing else, at least MTG is hella consistent and on-brand.