Who hasn't tried to take a big butt plug?
Oh, I mean "on"

Running into your staff at Target really isn't worth a comment.
Bless her heart for worrying about what people are putting up their lower passages while she crams her perverted Christianity down their throats.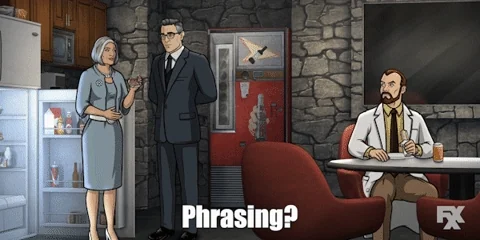 They got her butt stuff on video. But just prior to that she declared that:
Marjorie Taylor Greene Says She Could've Led a Better Armed Insurrection
on Jan. 6 …"I want to tell you something," she told attendees at the New York
Young Republicans Club gala on Saturday night, according to the New York
Post. "If Steve Bannon and I had organized that, we would have won. Not
to mention, we would've been armed." [link]
…an oath taken representative of the House of Representatives, asserting that she'd have attacked the capitol with guns. now, we have come to expect such nightmarish behavior from the likes of MTG (and others) but … m'gawd
Sex toys are a product that have achieved significant market penetration of late. Why do conservatives hate freedom and capitalism?
With a name like that, ow.
She really is the living incarnation of "drunk person at a party you wish you hadn't started a conversation with.'
ISWYDT
Amazon should split off a sister entity: Ramazon.
At least the republicans got some good information at their convention.
I gotta say, love your Kelly Freas art.
She could have joined the thugs on Jan 6, it's not like she wasn't in the building.
In the days of the Ottoman Empire, there were stories that cucumbers had to be sliced before they were delivered to the Sultan's harem, so that his concubines could not use them for "unnatural" purposes.
I had no idea Target and CVS were selling such things, and I have to say, I'm more than a bit surprised - that EmptyGee managed to get a fact right. Normally she's upset about things that have no basis in reality.
Oh, she still has her facts wrong: other people's dildos still aren't anything to worry about.
Oh, you just mean that she got one right after the thousands of lies? It's not that surprising: stopped clocks, and all that.