It's a bee.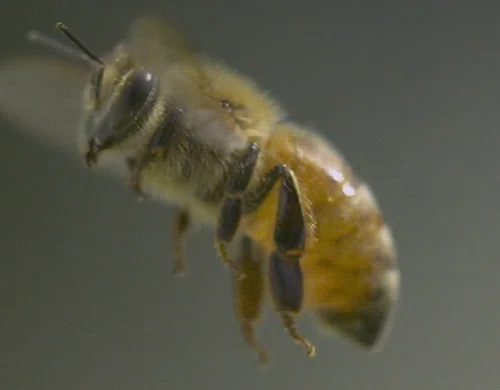 Shaking the guard down for not sharing his honey packets.
(OK. Now I'm creeped out by my own GIF selection. Where are this bee's front legs?! )
Some small flying insect attracted to the light. I've had a similar reaction to getting smacked in the face by an errant dragonfly…
He's going to ask "White Jesus" in the picture behind him to exorcise all the bad spirits.
IOW: 'MY ghost can kick YOUR ghost's ass!
Well, I'm convinced that it isn't a case of horrible over-acting.
I wonder if he had some sort of seizure?
Fire ants in the underwear.
Yes, the ghost of Aguardiente, it hits you when you least expect it.
They appear to be tucked up beside its neck. Can't imagine why, maybe it's just comfy.
Thank you for pointing that out! I didn't see it. Now she just looks cute as a button.
This topic was automatically closed after 5 days. New replies are no longer allowed.