This guy swears by his Bible Pillows, each depicting famous women from the Bible.
Bakker gets sent down for 45 years, and is out in five; that's some pretty fucking good behaviour.
You're just making shit up now, aren't you? This has got to be a deepfake by The Onion or something, I mean really. It's just no longer even believable.
This is what I'd expect from a Markov chain text generator if it was fed bios of Jim Bakker & Mike Lindell and little else
That it certainly is. I'm amazed that you manage to remain so coherent after decades of this bollocks.
The devil never struck me as a pillow fight kind of guy, but what do I know?
Bring it!
I'm starting to suspect that we are living in a simulation. The program has clearly gone off the rails and is headed for a crash.
"Pillow Fight with the Devil" is my next band name.
You're too lazy for makin a christmas tree, or a crib scene, but you mus show the xmas spirit?
Problem solved!
I'm pretty sure I'll be in the market for a mouth guard (to prevent teeth grinding) and eye drops (to help with the eye-rolling) long before I'll ever consider buying a set of Bible pillows.
Just in case there are any progressive entrepreneurial co-ops out there, looking for ideas…
Look, the monster has two assholes.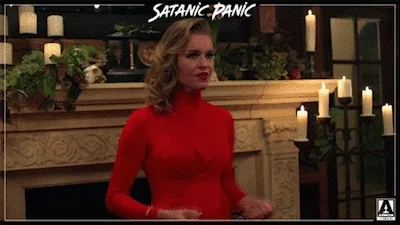 "Duck Down with the Devil", album title?
To paraphrase Mark Twain Clarence Darrow, I do not wish death upon Jim Fucking Bakker, but I do look forward to the satisfaction I will experience upon reading his obituary.