This is the best coffee you're ever gonna have in your life,
Coming from him, I'll go ahead and assume that it's sawdust from an abattoir floor coloured with some 1920s vintage radioactive brown hair dye. Plus crack, of course.
Srsly, why are you even giving this coverage. The only time you should be mentioning this guy is in stories that involve 'jail' or 'court apperance'.
He may have found a niche product with fancy pillows and sheets, but coffee?? It's not like we can't find good coffee anywhere.
Evidence that he's grasping at straws in his losing battle with the courts (and reality.)
Yeah, I'm sure that when you have one product you're known for, but no one wants anything to do with the producer of that product, so it's not selling, suddenly pivoting to a completely new business is the way to solve that problem…
@teknocholer
Tastes like fascism!
I'd sooner brew up a nice cup of arsenic flavored with polonium.
Wow, commercials, new products, postings on Boing**2, is this the life of a cancelled and silenced guy?
I work for an organization that helps coffee farmers reach certified organic and certified rain forest status, and sell to upper market buyers. They've received multiple awards.
Challenge accepted, Mr. Lindel.
"MyCoffee", it's got electrolytes!
His business isn't "fancy" anything. The MyPillow is a $20 As Seen on TV product. And it's fucking terrible. It became a thing due to heavy advertising on conservative media, like most infomercial products targeting elderly people, and Lindell's regular appearances on Fascist radio and TV.
It's the Red State pillow you buy and use to Own The Libs ™. Despite the terrible neck pain it causes. And there's already a completely bizarre right wing coffee market.
Some can make you feel aggressive and too much can make you outright jumpy and agitated. And then there's the coffee.
Man, where does this guy find the time to start a coffee company? I though he was working 24/7 on collecting the fraud evidence and moving around from safehouse to safehouse?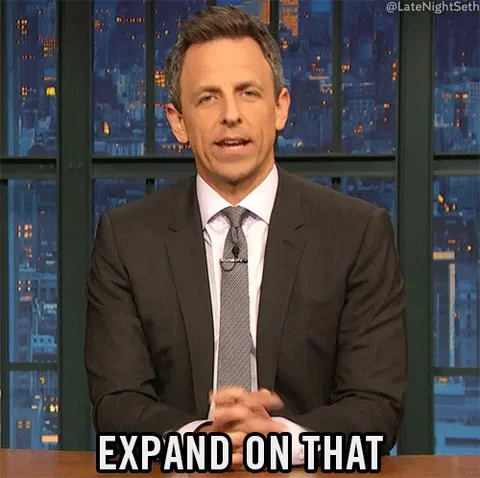 Black Rifle Coffee Company. It's a fascinating little rabbit hole of conservative branding and coffee selling that is hard to describe. Imagine if Joe Rogan were a robust blend of custom roasted coffee and you start to get the picture.
Fair enough, but my point was he found a niche and exploited it. But coffee isn't a niche (and "conservative coffee" isn't either, as you reminded us.)
In fact I wonder if Lindell got the idea from the other conservative coffee companies out there.
I remember when John Kerry was running for president, and conservatives wanted people to boycott Heinz ketchup because it was owned by his wife's family. They came up with their "patriotical ketchup", which promptly disappeared post-election (because really, who cares that much about ketchup.) But coffee is addictive, so these companies could take off. And it's one more step in the growing divide.
No my point is it is a niche.
And that he clearly got the idea from the pre-existing market for this. It's been a fairly successful business for some.
Most people at this point are probably more familiar with Black Rifle over the conservative backlash against them. They became successful enough in the right wing coffee space that they had to back off, and distance themselves from past statements and approaches. Which pissed off the CHUDs. So they backed off the backing off. And it spurred a bunch of smaller brands, and new ones to pitch themselves as THE REAL conservative coffee.
ETA: You can have your special Fascy brands. But without it being invisible to the broader market, they tend to top out at small businesses. Kinda like the whole shadow Christian media scene. You're not gonna get a $250m Evangelical Blockbuster. But you can sell 200 pieces of shit that cost $100k each.
It's not just Black Rifle, they're just the most prominent one. Aside from the weird, MANLY "strongest coffee" thing with brands named after murder and flexing. There's a bunch of explicit "coffee for conservatives companies out there. A lot of them are gun, 'murica, or military themed. But there's even one selling "maga" branded beans. I would suggest an incognito tab.
Clearly he should be selling MyKool-Aid instead