Surely no one is shocked by this. The whole Big Lie is based on the idea that Democratic-leaning demographics, most particularly Blacks, but also Latinx and Asians, and maybe women, for some of them, are not real Americans and the fact that they vote at all is de facto proof of widespread voter fraud. Wish I could put a (/s) tag on this, but no, no sarcasm at all. Just the cold hard facts.
he's managed to put his foot so far into his mouth it's coming out his ass.
trumpist voters must be ecstatic about this.
"All animals are equal, but some animals are more equal than others."
George Orwell, Animal Farm
McConnell's slip-up not withstanding, even his intended assertion is demonstrably false. Cesus.gov reports that White voter turnout has increased from 66% in 2008 to 71% in 2020, while Black voter turnout has decreased from 65% in 2008 to 63% in 2020.
(Source: Figure 2 on this page: Record High Turnout in 2020 General Election)
I'm not convinced that wasn't his intended assertion, though no real surprise the rest isn't true either.
This muthafucka:
Yertle the Racist Turtle knows that demographics are working against his white supremacist party.
McConnell continued, "And by this I of course mean at the same rate when adjusted by three-fifths."
If you compare Black voter turnout to overall voter turnout, it's not much lower (63% vs 66%). This obscures the fact (explicit in the reporter's question) that turnout among other POC was substantially lower than overall voter turnout (compare 54% Latino turnout to 66% total turnout). In other words, McConnell deflected the question about POC overall by cherry-picking the racial group with the highest turnout.
Many species of tortoise can live well beyond 100.
I don't think that Mitch put that much effort into it. I think he just pulled that statement out of his ass. The cult doesn't care much about facts.
Other factors he purposely obscured with that cherry-picking:
Even a small difference can easily change the outcome in a close election, particularly in a "purple state" like Georgia where the Black vote makes a large portion of the electorate
Historically Black voters have more at stake in elections than white voters (because, let's face it, the rights of white people rarely hang on the balance of an election outcome) so it's not unreasonable to assume that Black voter turnout might be higher than white voter turnout in the absence of active voter suppression.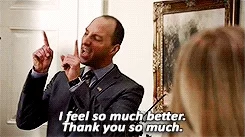 Oops, he let it slip he doesn't see African-Americans as Americans.

Of course the question was about POC.
Black voters typically have a lower turn out than white voters, but one could argue they are similar in recent years. But other POC, Hispanics and Asians, have a much larger gap. So clearly there is a gap between whites and POC.