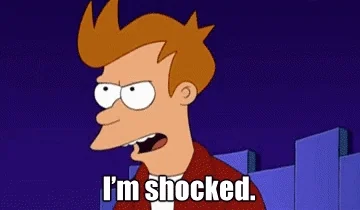 Actually, I really am kind of shocked. It wasn't more than 3/4?
I would say 100% of them probably do, but only 50% understand the meaning of the term.
Half want it, the other half would do nothing to stop it.
I mean, they wouldn't still be Republicans if they didn't. That's the closest thing the party has to a platform now. Forget about "family values" or "fiscal conservatism" or whatever they tried to claim they were about in the past- they want power, and they want to enslave or exterminate everyone who isn't a straight white male Christian religious zealot. They've long since stopped pretending that anything else matters to them.
While being anti-non-white and anti-immigrant completely fail to realize that Jesus would have been a very brown man from the Middle East who was, for rather obvious reasons, not Christian.
More like 90% have no clue what Jesus preached.
Finally, they're self-identifying as Nat-Cs (both ways of hearing it are correct).
They are wrathful God, Old Testament, "christians". Jesus, and his neo-liberal "love your neighbor", "forgiveness", "empathy", "live simply and serve the poor" bullshit is just a drag that these Christian Nationalists have to pretend never existed.
Hope they also don't eat shrimp…
Obligatory link to God Hates Shrimp.
Shrimp, crab, lobster, clams, mussels, all these are an abomination before the Lord, just as gays are an abomination. Why stop at protesting gay marriage? Bring all of God's law unto the heathens and the sodomites. We call upon all Christians to join the crusade against Long John Silver's and Red Lobster. Yea, even Popeye's shall be cleansed. The name of Bubba shall be anathema. We must stop the unbelievers from destroying the sanctity of our restaurants.
And because actions matter, not intentions- that adds up to 100% support.
Christian nationalism is a worldview
Not the best possible descriptive noun they could have used.
This is absolutely not new, it's not a post-Trump phenomenon. I recollect a survey from 2000 or 2001 where a majority of Republicans supported the idea of the US being a theocracy rather than a constitutional democracy. They haven't changed in (at least) 20 years.
The WHOLE party is rotten.
The reason I couldn't and can't get snow crab for my birthday is a most certain sign. Never mind the rapacious capitalism that put the species in such a precarious position.
I wonder how many understand that the specific definition of "true" Christianity is subject to change at a moment's notice. The in group gets ever smaller in authoritarian rule.
Wait until they learn of the required 10% tithe to the national church.