Blood is a liquid. You don't dine on it.
Next stop for Logan, Stormfront.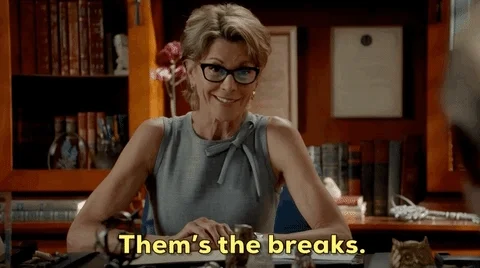 I was guessing OANN first
Wow, you have to cross some pretty thick and distant lines to get punted from Newsmax.
It's like getting booted as a fact-checker for the Weekly World News.
Good to see Newsmax maintaining their high standards of journalistic integrity.
Years back, a colleague asked me if Black Pudding was Halal; and thought I was pulling their leg when I explained it was generally made from coagulated pig's blood.
Insects AND cockroaches?

Places like Fox, OANN and Newsmax watch ratings by at least the quarter hour, so if they're booting her, I imagine it's because it didn't play. That's certainly not because she's saying anything worse that Carlson, but that she didn't deliver it in a palatable way for the Newsmax audience that allows them to maintain that feeling of being informed and sane even while ingesting truly unhinged ideas. Definitely part misogyny, with perhaps some lack of slick delivery in "suggesting" things. In some ways it's like a bizarro-world version of the edgy comedian equation, where if a comedian tackles potentially harmful ideas with more panache and better pay-off, they get a lot more leeway than a hack.
This puts me in a really difficult position, because while crickets and cockroaches sound gross, dining on the blood of children sounds even worse. If there aren't any other choices on the menu, I have to ask myself whether I really want to strive to be part of the global elite any more.
I can't imagine there's not an Elite Militant Vegan option.
Jesus, when you get rejected by NEWSMAX, where do you go? It's hard to go any lower. I guess she'll just have to settle for OANN, until she gets invited to speak at a Trump Cult Nuremberg Rally.
You could always just milk the cockroaches…
Yeah, but the Satanists will keep sprinkling the blood of children on the tempeh salad. It's really off-putting and I wish they'd stop, but that's just how they are, I guess.