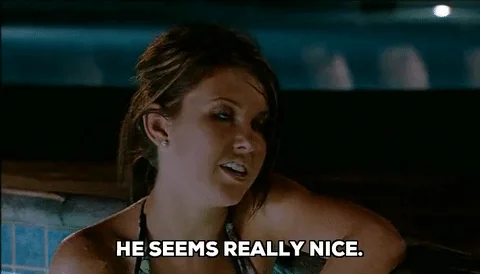 Witness Protection Program?
The guy who looks like a pirate was terrorizing everyone?
No effing way.
/s
That gives him too much credit. He has that eyepatch because, in 1993, this clown (and no doubt still self-described "responsible gun owner") dropped a loaded pistol and shot himself in the face.
A smarter and wiser person would want to spend time around fewer firearms, but not ol' Stewy.
Apparently that was part of his plea (?), but that ruins his career as a performing musician.
So ironically he's screwed himself either way.
Most people don't know that he put his eye out in a freak dildo accident.
SNL's Michael Che had a good eye patch bit :
"… I don't know, he looks pretty remorseful,' Che said. 'Hopefully he can patch things up.'
'That wasn't an eye joke. I was being genuine,'
'Rhodes is being accused of messaging his right-wing group with instructions on how to use force to attack the Capitol. Authorities knew the messages were from Rhodes because they all began with 'Arr, matey,'"
The dude put his eye out because he didn't know how to handle a gun. Then he wants to run a paramilitary organization? What kind of idiot follows someone like him? He'll do for you what he did for himself isn't a great recruiting slogan.
Of course he uses that eyepatch as an accessory to the tactical attire he wears in public to help create the false impression that he's a veteran who lost an eye fighting for his country instead of a dipshit who lost a fight with his own gun.
Kind of reminds me of Nazi Pedophile Cult Leader Paul Schäfer, an incredibly evil and deranged human being who accidentally stabbed himself in the eye with a fork as a clumsy child and later pretended that his glass eye was the result of a war wound.
How does one shoot themselves in the eye and miss their brain?!?
Aside from the obvious idea that he doesn't have one, of course.
Look, if brains were dynamite, Rhodes doesn't have enough to blow his nose.
Just a kid. Lost a pitched battle with that evil Dr. Broccoli. "I don't want broccoli!"
The account I heard was that Schäfer was using a fork to untie his shoe, which is possibly even more embarrassing.