Maybe they should try unplugging it and plugging it back in.
Because of the way it's holding it's arms, which is the upsetting way a jacked kangaroo holds it's arms?
FYI, the name for a male kanga is a Boomer.
Okay, Boomer.

Ugh. So sorry to hear this!
I had two coworkers who had squirrels chewing the wires and hoses in their engines area while at work. One coworker had it happen twice with her car and once with her rental. She had a high deductible and had to pay it three times in six months.
Fortunately our deductible isn't terrible so I didn't pay nearly the full amount.
I'd found some indicators that they were taking up residence last spring, but I placed some mothballs in the engine compartment and it worked to keep them away all throughout the spring, summer, and fall. Then winter came and I had to park the car further up the driveway (and closer to the trees) so the plow could clear more of the snow, and the cold temperatures meant that the mothballs stopped evaporating and were no longer effective.
On the plus side I'm likely to be back to work by the middle of summer so this probably won't come up again next year.
I thought this:
was a followup to this:
But apparently it is referring to a different cult that decided to come to Hawaii and violate Covid restrictions.
TIL that the towering giant of Bengali cinema really was a towering giant.
And @milliefink - update on the squirrel encounter:
I think the squirrel might've had toxoplasmosis. That would explain its odd behavior.
Or things are just wacky here. Today, a groundhog climbed the rickety stairs up to our 2nd story deck and tried to get in through our glass door! I looked over and it was just leaning on the door looking at me!
The rodents are turning on us!
Or the cats are controlling them all more like!
Maybe so!
I sometimes think that when I see geese, lurking in urban places where I never used to see them. Like their waiting patiently to take over, once we finally do ourselves in.
The critters might all know that humanity's time is drawing nigh…
go for the bible camp, stay for the meth!
if only it were that easy . . .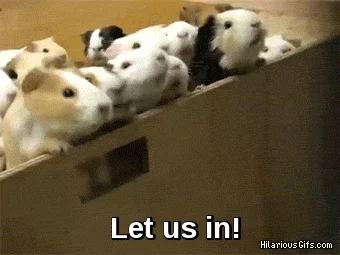 Meanwhile, in the exclave of Baarle-Hertog

"You mean all we had to do was move around a couple of rocks?"
ETA: exclave, not enclave