This is cool and all, but OHMYGOD that fry dispenser is awfully close to the ground!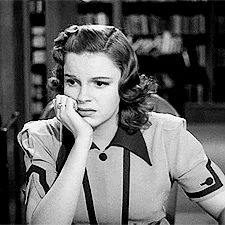 Right? One of the fries even falls on the floor!
I wonder if that thing also cleans up after itself.
Scrubby robot from Wall-E?
The new Ford Taurus…it rolls!
Things used for grease/oil in the old days could be all sorts of stuff that might be not quite poisonous but still cause gastrointestinal reactions like Olestra did with the potato chips.
In comparison, commercially-prepared hydrogenated vegetable oil was a huge improvement for taste, consistency, and digestive comfort.
In that context, it makes sense!
Still funny out of context!
That's what Volvo named their company and they seem to be doing ok.

Those pyramids look like arancini:
It certainly creates a character.
I can cook, but the rest checks out.
Stars impressed by Tampere scenery

One of the most-read items on Tampere-based Aamulehti's website over the weekend was news that Hollywood star Brad Pitt and singer-songwriter Nick Cave were in the city for the opening of an exhibition of their art work.

The exhibition at the Sara Hildén Art Museum marks the first time either Pitt or Cave have publicly displayed their works, which is a "big deal" for Tampere, City Mayor Anna-Kaisa Ikonen (NCP) tells Aamulehti.

The visitors were especially impressed by the city's nature and lake scenery, Ikonen added, and told her they were planning to take a traditional Finnish sauna.

"They joked that they could even move here. I said they are warmly welcome," she said.

The exhibition also includes the work of British-born Thomas Houseago — a world-renowned artist known for his sculptures in plaster, rebar, bronze and wood — and will run until January 2023.
That sauna stuff reminds me of an old Finnish movie.
William Njurmi, born and raised in the US, is visiting the home of his ancestors who were Finnish. After an expansive tour and excessive time spent at a sauna Njurmi escapes the Finnish welcoming committee, runs into the woods and gets mistaken for a deer. He also walks in on an exercise held by the Finnish Armed Forces.