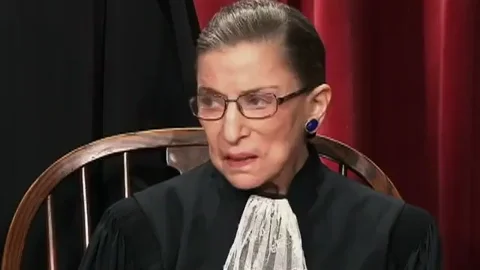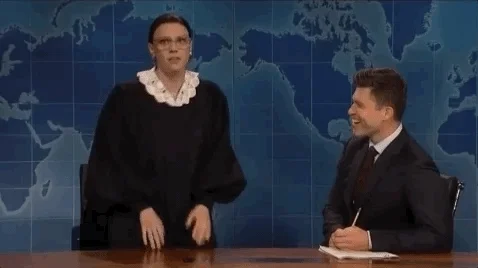 Hard to believe she's gone, we need her now more than ever.
If she had voluntarily left during Obama's presidency, as politically savvy people urged, she wouldn't be needed now.
Because Obama was able to get how many justices appointed?
All these ones: https://en.wikipedia.org/wiki/List_of_federal_judges_appointed_by_Barack_Obama , including Supreme Court justices Sonia Sotomayor and Elena Kagan, who replaced two liberal leaning justices who had the good sense of retiring in 2009/2010 while Democrats had a majority in the Senate.
Ginsburg on the other hand repeatedly refused to retire, by personal reasons according to what she said; some speculated that she actually was hoping to be replaced by a successor nominated by the then-likely next president Hillary Clinton. No matter her reasons, she gambled with her legacy and lost very badly, and we were all left holding the bag.
Checked to see if someone has blamed RBG for the current state of the supreme court yet.
Leaving disheartened.
Edited because balmed is not the word I meant but autocorrect is weird
Of course, it's ALWAYS a woman's fault… of course someone was going to blame RBG AND Clinton. Each and EVERY fucking time.
Yep. And it's been talked to death. Over and over and over.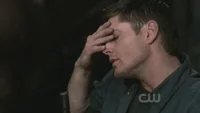 Like everything good RBG ever did is erased because she didn't retire during a window no one even knew, at the time, was the last we'd get.
Clarence Thomas is 73, and no one is whinging about him retiring. To be fair, it seems like he should be impeached, but not a single soul is bemoaning that he didn't retire when THEY wanted him to.
This double-standard we have to constantly live with is such bullshit.
…then Mitch McConnell might well have refused Obama that appointment too.
But that's beside the point anyway, because it wasn't RBG's responsibility to make sure that the person in charge of appointing her successor wasn't a sociopath. That was the responsibility of the American public, and the American public failed miserably.
RBG's responsibility was to make rulings in accordance with her understanding of Constitutional law for as long as she felt willing and able to do so, and on that she delivered admirably.
He didn't or couldn't block the nominations of Sotomayor and Kagan.
When you are 77 years old and have had two cancer scares, you have to start assuming that your windows of opportunity are running out.
Souter and Stevens DID take that window, and one is still alive while the other lived for another decade.
Of course he would have. McConnell was determined to block every single thing Obama did, if he could help it.
He didn't or couldn't block the nominations of Sotomayor and Kagan.
Because Harry Reid was the leader of the Senate when both were appointed, and they had a larger majority, and a less radical senate on the GOP side. It was a very different senate than it was when McConnell was majority leader a few years later.
Not this shit again…
And he did block Merrick Garland so stop pretending you know how the game theory would have played out.
Again, RBG did her job admirably. Shaping what the Supreme Court would look like after her death was not part of her job description. In fact Federal judges are intentionally insulated from politics in the hopes that they won't let populist movements or partisan election considerations influence their decisions.
Souter and Stevens DID take the chance to retire and leave two reliable liberal justices in the Court for decades. If they hadn't, they would get blamed too.
RBG did not take the chance, even knowing she was 77 years old and cancer-prone. It has nothing to do with being a woman, nor a Clinton supporter. It's about her gambling that there would be a later chance when the odds were so high. Even if she had survived six more months I would consider her irresponsible.
She was not them.

Not a single person is making this kind of noise about any of the men on the court. And they never do. We are ALWAYS held to a different and higher standard, and frankly, many of us are sick of it.
It's not about game theory. It's about Democrats having had a senate majority during Obama's first term, when people were urging RBG to retire. They lost that majority afterwards, when Scalia died and Garland was nominated, and nobody was telling RBG to retire by then.
That went out the window decades if note centuries ago, and RBG knew it just as well as all the other justices.
If you don't want life time appointments for the SCOTUS, then you need to talk to your representatives to get that changed. Full stop. There might be an issue with that, but it's not an RBG problem, it's a structural problem.