Jesus Christ, what a moronic asshole.
(I think I did hear Fauci throw in a "Jesus Christ" at the end there.)
Follow-up statement from Dr. Fauci: "I apologize that in a moment of anger and frustration I called that shit-for-brains asshole a 'moron.'"
Dr. Fauci calls GOP Senator Roger Marshall a "moron"
The truth was told this day, and the GQP will whine.
"I don't give them Hell. I just tell the truth about them, and they think it's Hell." - Harry Truman and Dr Fauci.
Time for someone to look at / look up Senator Marshall's financial disclosures and taxes. I'm sure they are just as unimpeachable as Fauci's…/s
"My staff can't find it…"
Really? And I bet they're just a crack team with a comprehensive understanding of government resources and agencies, too. The best rural Kansas has to offer.
Not only do I not blame Fauci for losing it, I think this should set an example for how we publicly identify these MAGAt morons.
Not that it will stop the Know-Nothings from voting for members of The Party of Demonstrable Bad Faith, but at least they'll know that the opposition is done with "civility" and "comity" and appeasement.
Most sane people seek medical advice from medical professionals over idiot politicians.
I heard that as well. Well deserved.
And talk about a self-own by the Senator. I mean, if you're going to go on record saying "we can't find this information" you better be damn sure you're correct.
This is borderline slander. The ironic thing is that Senator Kelly Loeffler (R-GA) and other GOP lawmakers were caught red-handed insider trading after advance briefings on COVID in early 2020, and none of them have been charged with anything.
I don't know how Fauci has put up with shit like this from GOP idiots for two years now without blowing up at them. He's a true public servant.
More of this sort of thing I say.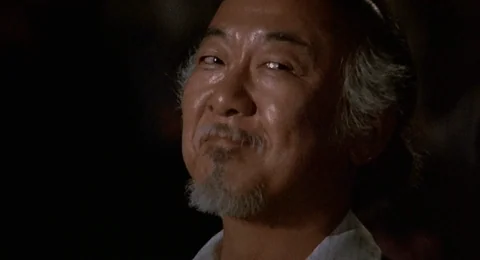 I believe him. He probably was correct. His office could not find the information. Morons.
Marshall is apparently a licensed physician.

If he brings that kind of acumen to his practice; he's going to need a steady supply of new patients.
Ugh, I had no idea. I just looked him up and it looks like he's OB/GYN. He was in the Army Reserves also.
"Hello - Dr. Marshall at your cervix!" cringe
This is what republicans get for alleging Fauci was dishonest and hiding facts.
All the more reason to never see that doctor for any actual health issues. (I.E., how many OB/GYNs went into that field for pervy reasons vs. actually wanting to help people?)
Out of frustration a burning desire for accuracy, Dr. Fauci calls GOP Senator Roger Marshall a "moron"