The DEA says they have hard evidence connecting Denning to the case, including messages, audio and video recordings as well as surveillance.
All of which will make it ever so slightly more difficult–but not impossible–to get a reprimand and a job in another district, I'm sure.
Super Troopers was a documentary? Who knew?!
So, another big fan of The Shield.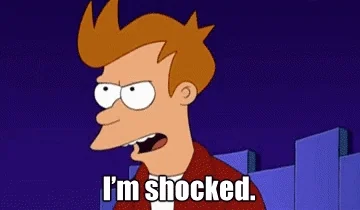 I see that departmental use-of-force guidelines strictly forbid harming any stereotypes.
Now, I've no experience with buying drugs, but if I were to do so, I think that I'd be pretty wary of buying them from the chief of police.
He was just doing research.
Ah, Greensburg. County seat. The place that everyone who lives in Westmoreland County likes to hold up as the "alternative to that nest of crime in Allegheny County, Pittsburgh."
Good thing everyone else in the state is already aware that Westmoreland County is just like Kentucky, but with generational wealth and a complete inability to recognize the fact that they're racists.
Well, you know how those people down there are… /s
Full of lifelong farmers, miner/heavy laborers, people who thumb their noses at things like college, "coastal elites" and critical race theory, and like to vote against their best interests because they don't understand cause and effect relationships.
Ok, so not maybe Kentucky. Pick any red state. Outside of the metropolitan centers of Pittsburgh and Erie, Pennsylvania is an exceedingly backwards red state that is, every year, a single county away from being sent back to the Dark Ages.
I've lived here all my life. I'm tired. So tired.
Ah, yes! Shasta County, California. Understood.
You may have forgotten Philadelphia.
Hey - Pennsy has areas that suck. I'm looking at you Potter County. Still - without a statewide LGBT nondiscrimination law something like 60 local governments have passed their own. There's good out there too.
Well I'm sure hes very very sorry, and has probably learned an important lesson.
Let's not beat a dead horse by asking him to submit to some archaic form of public punishment, or spend time in jail.
/s
"Some those who work forces,
Are also drug sources."
I've heard the slang term Pennsyltucky used to describe Pennsylvania outside the two major metropolitan areas of Pittsburgh and Philadelphia.
As an "othering" insult, right? That's what makes it so powerful?
From your link:
"The T" is used primarily in a political context (e.g., "Winning the T"), and is considered a more politically correct term than "Pennsyltucky" when referring to potential voters without so openly insulting them.
Never a good idea to hire Pete Townshend as one's legal defense expert…