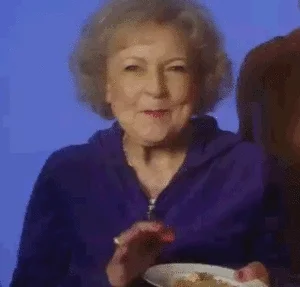 Spoiler Alert: He looks like a potato.
You have him cornered in a car. Bring the flatbed, you idiots! /s
Yes, unsurprisingly. What really made me bang my head on table from following that link is the bit at the bottom of the page: "Who's to blame for the crisis in Afghanistan? Vote now!" and the choices are Biden or Trump. Come on, Raw Story, wrong answer!
TFW an essay question is presented as a binary choice…
"Unpredictable" and "violent", especially when applied to a fugitive, are excellent reasons to not let him go but arrest his potato face.
Definitely a member of the dreaded Lumpen Potatotariat.
So, not a sweet potato…
@allenk Thank you both for a jolly good giggle.
I would be surprised if he was even worse; a Trumpen Potatotariat.
??? So many syllabubs!
My guess is he ain't a POC.
So, IOW, he made them fear for their lives?
Is that it?
They normally use that excuse to kill people, not let them go…
From the linked article:
Kaigle has a long history of encounters with police. He has a number of convictions including felony charges, and multiple offenses for violating court orders or parole. He was also listed by police as threatening another person with a sledgehammer in July…
Kaigle has had more than 20 encounters with police this year, according to the local news outlet VTDigger.
WTF!
I suppose WP could be blamed for the fact that he hasn't been shot by the cops yet, but this?
Multiple felonies, violating parole, etc, etc. Why is this fucker not in prison?
Really like the cousin of the mayor or the chief of the police station?
Pasty off white with a hint of Gammon isn't a colour?
Nope; but he looks like a right POS (and I don't mean a Point of Service)