These were secret ballots, yes? If so, what motivation but utter selfish interest would an MP publicly declare their lack of confidence in gentleman johnson while yet casting a vote of confidence? (possibly only interested in avoiding the likely heir apparent?) Oh that the actual vote identification might be leaked.
Fuck, that was expected.
I would need a stiff drink now, but instead I am off to bed.
Honestly could be for the best. At least that way he can lose the next GE rather than the party just appointing a new PM.
Plus, of course, the reasonable fear that he might start posting selections from his extensive library of pig-fucking videos to TikTok if he lost the vote.
We can still have at least two more Confidence votes before the next GE has to happen.
It's a rout - of that 211, something between 160 and 170 are on the government payroll and would be expected to vote for him. It means about 70% of the newly elected backbenchers voted against him.
He's finished. There are two by-elections coming in a couple of weeks. One of those is almost certainly going to be lost to Labour, and the other is going to be very close and a possible win to the LibDems.
The Tories are a dead party that has been held together because they persuaded the electorate that 'fun' Boris would be better than the rather dour Teresa May. They are split between the far right, partly inherited from UKIP, that is more aligned with the Republicans in the US in wanting a culture war and small government, and a new intake of third rate MPs from the Midlands and North that want more government largesse to their area. The coalition cannot possibly hold.
And the UK is in serious economic trouble - energy prices are rocketing; Brexit is far from done - and Johnson's own NI protocol is only making things worse by attempting to deny reality; there looks like a housing 'correction' is on the way; people are getting poorer and many services are broken because there isn't enough labour - thank-you Brexit.
The Cabinet is pathetic, a collection of people appointed not on their skills but on their personal loyalty to Johnson. And the backbenchers are almost as bad - many of whom were not expected to be elected in 2019 - there is no deep well of talent to draw on.
It's only the wretched First Past the Post electoral system that can save the Tories.
In short - we're fucked.
Can anyone spare me a passport? I'm very tidy, speak a little Norwegian and have all my own teeth.
Man, I wish I had your optimism
There's nothing stopping the 1922 Committee changing the rules. They are the ones who decide when elections are held, a change of rules do not need to be voted on by the wider party or at conference.
It is rumoured they were going to change the rules in 2019 when Theresa May wanted to continue in Number 10. In the end it was the voting down of her EU Withdrawal Bill (which would have been a disaster but not as bad as the one Johnson gave us) that forced her resignation.
I didn't say they wouldn't continue to govern. The Major government was worn out, rudderless and mired in sleaze for five years.
But there is no single Conservative ideology that can hold this collection of weirdoes together any longer. They can't be a high tax, high spending, socially-liberal, outward-looking party that stokes culture wars, cuts taxes and reduces the size of the state whilst raising trade barriers. Johnson was able to hold it together for a while through bluster, but now he's sunk - what do they have?
Who's socially liberal? I know about Crispin Blunt, but I doubt he would have enough like-minded Tories to form a cabinet.
Som immigrant meg selv kan jeg ikke tilby deg en pass, men det er fortsatt mulig å komme og bu her, til og med for Briter.
We in Belgium and France are quite enjoying tormenting you about it. Not necessarily a good thing, but definitely a thing anyway. The truck queues at Calais are crazy.
We laugh at you for stuff too, so fair's fair, but usually it is jolly tit-for-tat xenophobia for things like the nice cheese you have not going with our Marmite.
It's all a bit grim, might as well laugh, eh?
Tusen takk, det er fint a vite.
Sadly working in academia, Brexit has completely sunk our relationships with European partners through things like withdrawing from Erasmus and the failure to agree on Horizon. God I hate the way this country has collapsed in less than ten years from a place that could put on the 2012 Olympics to the rancid flag-shagging nightmare of today.
Oh. Well, in that case it isn't disgusting at all. Bit of a fuss over nothing, really. Carry on.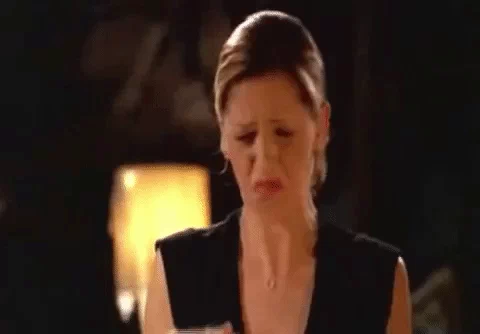 Headline : 211-141
Body : 211-144
Actual : 211-148
When the good folk of the UK gave Boris a massive mandate to "get Brexit done" (whatever the hell that means) they were well aware that he has been sacked from almost every job he has ever had because he lies and lies and lies.
I think it is a bit silly that people are now surprised that the Prime Minister's trousers are constantly bursting into flames.
Speaking Norwegian won't help much here, but we're always on the lookout for new people, so come on over.