pro-life Spiderman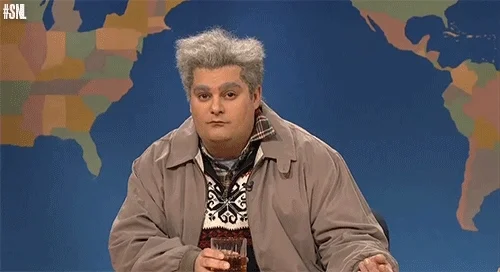 Is it necessary to link to the donation site of a man who seeks to use his fame and funds to deny women healthcare? Maybe we don't need to boost his SEO.
That guy can get fucked.
Seems more like a death cultist than a "pro-lifer", although it's often hard to tell the difference these days.
i couldn't wrap my head around what pro-life meant in this context. i was thinking it was some sort of phrase about being a "professional" - that nope, it's about restricting access to healthcare? ugh.

and it's tagged "protestors" which is… ummm… ridiculous
This reminds me of "Fathers 4 Justice" in the UK.
See- This spiderman is a menace!
Is that enough to get Marvel/Sony knocking on his door, or would it require him wearing red and blue spandex while climbing?
I prefer Spider-Men who actually care about kids.
Yeah, really - how to give yourself a name that utterly destroys any desire I might have to hear about your antics there, dude. I say every time he climbs a building, they should just fence off the area below him so he doesn't fall on anyone and then just ignore him. (That would be hilarious.)
At least in all of the multiverse there's just the one. All the other Spider-Mans/Gwen's/etc are pro choice
Don't forget progressive Spiderham!
He's also a huge advocate for male contraception!

I'm not crying… I have a severe allergy to things from Canada…that makes my eyes water and my nose run. That's the ticket!
Referenced in one of Mick Heron's books
He looked down at his own costume. Spider-Man was hardly age-appropriate, but it wasn't like anyone would be offering style points: making the evening news was the aim, and superhero suits ticked the right media boxes. It had worked before and would work again. So he was the Amazing Spider-Man, and the comrade he was meeting for the first time now, with whom all arrangements had been made anonymously through a message board, was Batman, and the pair would be a dynamic duo for one morning only, and blaze through newscasts for the rest of the week. One hand on the roll of canvas he'd unpacked, Lowell levered himself to his feet and extended the other, because this too was part of an ancient narrative: men meeting and greeting, and bonding in a common cause
Ignoring Spider-Man's outstretched hand, Batman punched him in the face.
Jesus H Christ. Stuff like this - especially with no ropes - spikes my anxiety over heights.
Do I have a movie for you! Watching this was way harder than any slasher flick…and I am super squeamish about people getting hurt!!
(No one is hurt in this movie…it's just…

)