I didn't know until the 90s that a big part of the marketing for the original series was that it was filmed and intended to be seen in color. TOS helped sell color televisions. I think that's really cool.
And… on star trek and cursing… an argument for making the reason why it happens in some shows, but not others, as canon…
1920's version of Star Trek.
Was the the cinema today (to see 406 days, an excellent documentary about the lengthy strike undertaken by Debenham's workers in Ireland when the company exited the market right after the lockdowns began), and there was a trailer for Strange New Worlds before it! It was a truncated version of the online trailer, notably cutting the shots of Mariner and Boimler amongst others.
You should put a review of that in the film thread, as it sounds interesting!
For Mindysan:
One the greatest of all time Detroit techno records from Underground Resistance circa 1993.
Track B1 Journey of the Dragons is just the most soulful techno you'll ever hear, but I mention the album here because of track C2 Deep Space 9 (A Brother Runs This Ship) - for obvious reasons - and track D2 Metamorphosis (The Creation of I.S.F. Unit ZC-121861 Stardate: 05 30 93) - that's the stardate of DS9 S1.E17 Dramatis Personae
ETA that link is a 2005 CD release with more tracks in a different order. Here's the 2 songs:
I finally managed to do a Star Trek marathon this weekend. I took advantage of the fact that I'm recovering from a very intense virus and watched the first season of Strange New Worlds. I also binge watched almost all the three seasons of Lower Decks. Oh, what a delicious gift for my sore eyes. After a week of fever, pain and prostration, whatching these fun, action packed,snarky full of fan service episodes made me fell very well.
ETA
My wife was very impressed with Captain Pike look. She said He looks like a chracter out of a Franco-Belgian comics book like one made by Moebius or Jacobs.
Thanks. Muito obrigado. I am feeling better tonight, but it was a long week. The doctor said that there are a lot of people with these very same symptons and it wasn´t caused by covid. Seasonal flu?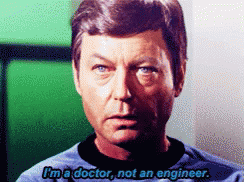 Also on the SNW ad front, there are posters up in Dublin for the new series! Or, well in a lot of cases images on video screen billboards, but same difference. I should have taken a photo.
And Jessie Gender got screener copies of episodes 1-6 and has a spoiler-light (she says free, but she vaguely describes some episode high concepts which some people would consider a spoiler) preview here: