Well Eric, if you'd just stop acting like such a bloody so and so.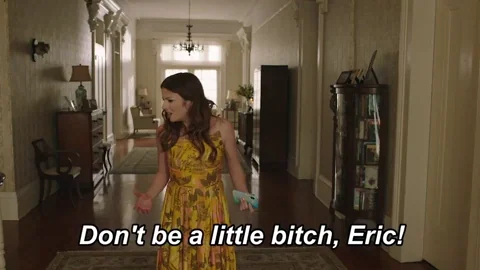 Holy fucksocks; that's not my preferred genre nor my generation, so I genuinely had no idea what an utter fuckwad Clapton is until now.
Yikes.
Yeah, Clapton's a right bell-end. Not much of a surprise there. Glad to know he's an outlier among musicians, given his apparent ostracism.
For what it's worth I don't want to talk to him either.
Dude's most famous song is him hitting on his best friend's wife. Did you think he was a stand-up guy?
Celebrity endorsements… ooooo brudderrr
Some people grow out of it. Clapton grew into it instead.
Next up – sure as clockwork – he'll be whinging about "cancel culture", unacquainted as he is with the concept of facing consequences for being a dickhead.
Thank you, I'd come to think that I was the only person who didn't get what the big deal was about Clapton.
Vanilla people slurping up vanilla blues.
I'm a big delta blues fan, and know Clapton mostly from his days as Howlin' Wolf's guitarist. Personally I think he was a really good blues guitarist. He used to often tell a story of himself in drug-fueled early days when he said that he started halucinating devils and demons whenever he played the blues and they'd go away when he switched to playing the sort of softer pop stuff he got rich playing. Because of it he completely quit playing the blues for many years.
I'd never heard about the "keep Britain white" rant before, but it has stuck with me for decades about his associating the blues with "devil music" and his turning away from the only good music he had played. Hearing the rant gives a much clearer picture of what his problem with it was
Oh, I'm about to ruin eric clapton for my mother.
She adores classical gas
I always figured his fame was from when some drunk nutter painted "Clapton is god" graf around London in the 60's during his stint with Mayall's Bluesbreakers. But Clapton was easily the least talented of the major British blues guys-- Peter Green was more authentic, Jeff Beck was more interesting, and Jimmy Page more versatile. Clapton was also the least talented member of Cream-- you can recognize Ginger Baker's playing or Jack Bruce's voice on anyone's record, while Clapton is indistinguishable from a million other modern blues tools. I will say that Clapton did get better as he got older, but he was still not my cup of tea.
Yesterday it was Roger Waters, today it's Clapton. I recommend not doing a deep dive on Pete Townsend.
During the pandemic, when we turned to YouTube, we discovered…
Indie-Folk playlists,
tons of old Doctor Katz, Professional Therapist episodes,
some great stand up routines from Tom Papa (and his NPR segment where we talks about visiting different citiies),
a ton of Korean ASMR videos with people making breakfast or lunch, or cleaning house, or gardening, or just talking about their day, and
Nicola White's mudlarking videos, where she explores the shore of the Thames and digs out a variety of junk, mostly centuries old clay pipes, but sometimes buttons, coins, jars, glass bottles, and so on.
Much like fire, YouTube can provide warmth and energy, or it can burn and destroy. I guess it's all about your temperament and inclination to heal or harm.
What does Clapton have to do with Mason Williams's Classical Gas?
Having said that, I do love "wonderful tonight" and "Hello Old Friend". Great heartfelt songs. Shame about all the other crap.