the babies of vaccinated parents in Mexico were "transhuman"—born with "pitch-black eyes"
Little does he know this is actually a selling point for some people
Well the U.S. has like 150 million people vaccinated. Are they also having babies with pitch black eyes?
Also, what's the purpose of the octopus-like creatures in the vax? Are they to facilitate the mind control, or something else?
Uh, I learned that, while there is no "grey pope" as Weqler claims, a "black pope" does exist, the head of the Jesuits:
EDIT:   Wow, do I ever stand corrected. Apparently, the "grey pope" is legit. I just checked the ultimate reference of truth, by which I mean of course, Hari Seldon's grand unified conspiracy theory:
It may be worth noting that New Hampshire has something like 2 legislators per voter, so the bar is not high for election there.
"[Weyler] realizes his error in judgment and recognizes it has compromised his ability to lead the House Finance Committee and Joint Fiscal Committee both now and moving forward," Packard said.
Error in judgment? That he didn't keep his bizarre delusions to himself? Getting caught is the only "error" Republicans can't forgive.
Black Pope sounds like a 1970's exploitation flick starring William Marshall.
octopus-like creatures
Also, octopuses running around in their blood stream would be a serious step up for most modern republicans… I say we get vote out the GOP and vote in octopuses in their place!
Someone misunderstood "well-armed militia?"
It would be interesting to know where people/creatures like Weyler go to get this knowledge of theirs. One thinks of very rural and isolated little burgs and secret societies. Areas where missing children and pets are not questioned. Ceremonies held in the dead of night and disembodied voices giving wisdom and direction to those chosen few who have paid their bloody dues to become among the informed few. Either that or years of rotgut whiskey and unfilled prescriptions for psychotropic medications. Either one.
As a Catholic, I love me some good old fashion 19th century anti-Papism!
Also, in a sort of statistical defense here, New Hampshire has a lower state house with 400 members for a population of 1.36M statewide. So one member for every 3400 people. With that many members its not surprising you could get several SDs from even baseline workaday crazy.
Also, also, I've just gone down the rathole of the Cube Root Rule, which says seats in a legislature tends to be about the Cube Root of the population. Cube root rule - Wikipedia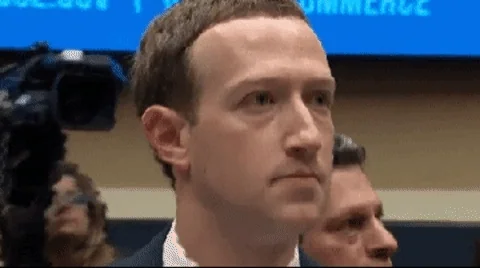 … One wonders if this person needs to be checked to see if they had a stroke or something, if if they've been that crazy the entire time.
"I just want to state, for the record, that we decided not to go with the tiny octopuses. It just seemed like too much, really." – Tina (F'graphil) Baxter, High Potentate of the Church of Starry Wisdom, Concord branch.
I share with iquitos46 the curiosity about the exact provenance of these rumors. Whatever they drink/smoke/inhale/freebase must be potent stuff.
Or maybe too many drunken late night SF reruns?
ooops, eyes are white. Well, black, white, same diff, thems the devil !.
… just wow. My Octopus Teacher indeed. I had no idea this was part of the latest conspiracy theories - can't keep up!
If only it were that interesting. Sounds like typical Q-nut rantings, to me.