The laughs, the laughs, the laughs.
Brando but much funnier with helium.

Guy sounds like he's gunning for a Herman Cain award.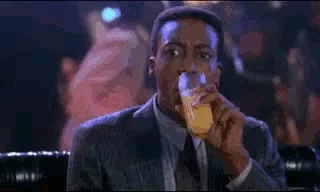 Does anyone think that he's enough of a true believer to actually be sticking to ivermectin; or is he one of the (strangely common) ones who is utterly against having his purity of essence compromised by vaccines; but is currently pulling for monoclonal antibody infusions and absolutely anything that has had a promising clinical trial like someone who has just seen death in the mirror; but not mentioning that bit to the audience?
They said "give me liberty or give me death". Reality invoked the "why not both?" kid.
Ivermectin is still a thing among the covidiots? I had just assumed they had moved on to something else, or just forgot about it.
Probably more of a scam that involves "If you mention ivermectin as a cure and or treatment for COVID you will receive a substantial sum of money from our marketing department. Enter your credit card information below to hear more."
What? And give up show business!
Did that article not have a picture that wasn't recompressed and saved 10 times?

"as well as allow him to keep his de-worming medication in the barn, where it belongs." I mean, let's not be hyperbolic, he is probably taking the human parasite medication for the placebo effect.

If he isn't vaccinated, ND might need a new law maker.
At the very least Aaron Rogers brought it back into the spotlight this weekend.
From the article…
Although Hoverson will not attend the rally at North Dakota's statehouse, he said three of his teenage children will be there.
Assuming they live at home with him… wtf? Spread disease much?
/s
In case it wasn't obvious
I was just going to ask about that. Is there an update on how likely it is that ivermectin is going to kill you? What with all the high-profile people on it (Rodgers, Rogan, … whatever this clown's name is), I just figured it would be - I dunno, higher?
From what I've read there have been hospitalizations, but assuming you don't go full horse dose you're just likely to blow it out both ends.
And of course it won't have any effect on the covid or your ability to spread it.
My first thought as well. But I think people really need for people to think they believe, so maybe they convince themselves? But bullshit a rational person believes that much.
"I ain't gonna take no vaccine that was developed by Big Pharma! You can't trust them, and you can't trust it! Instead, I'm going to take this anti-parasitic drug, which was developed by Big Pharma. Because you can trust it."