Um, I'm pretty sure DC is in my timezone and it's 2:30pm where I am. Sure, I'm on bOINGbOING right now, but I will be at my laptop dutifully pretending to work until at least 3pm.
Your job is clearly more important than Speaker of the House.
McCarthy at least had the political will (even if misguided) to get elected. Jordan can't even do that.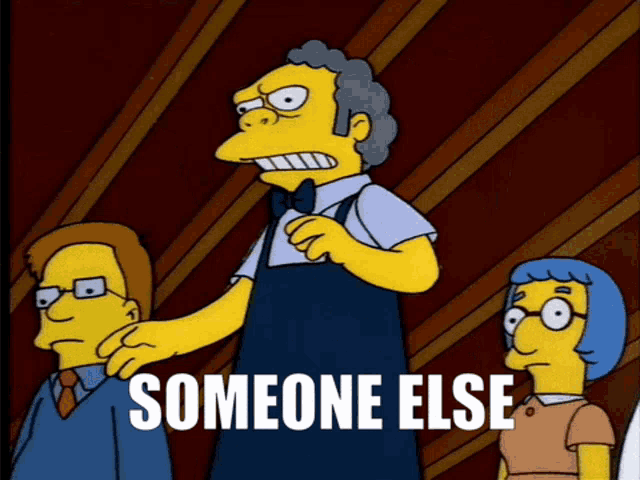 Somebody pay Matt Gaetz off already so they can get on with this. I can't imagine the two factions of the GOP actually agreeing on a way forward without some good old fashioned bribery.
Gaetz is running for speaker on a platform of "everyone already hates me"
Jordan thought he could pull the strongman bullshit playbook and found out that he dear reader could not.
A unification strategy…bold choice
With so many in the GOP by word or silence having supported Trump and the resulting extremism, I wouldn't discount their knew-found "bravery" and better-late-than-never pushback being encouraged by the safety promised when hiding amongst the growing herd.
Well with Jordan, the coup of a serious hardcore minority taking over has failed. they can hold things up, but they can't get themselves elected. Perhaps the general herd will now be more likely to make a deal amongst themselves and not allow the Freedom Caucus to set the agenda.
Yeah… honestly, this is good news. I'm hoping that the "moderate" hold ups who made this possible will now starting pushing back harder against their far right colleagues and make sure that they are no longer in charge of the conference. The last big hurdle is getting them to actual work across the aisle and compromise with the Democrats and get shit done. If they can do that, then maybe the MAGA fever will have finally broken, and they can start expelling these fascists out of their party and moderating themselves into something resembling a normal political party…
Just need 5 to switch parties (especially Reps in blue states) and the problem solves itself.
Why do they get to go home for the weekend while this is all happening? Lock them all in the room until they get their shit together or starve to death.
(The democrats can be represented by drinking bird toys next to the "no" buttons)
ETA: I still think political representation should involve sacrifice. They shouldn't get perks or extra rights, they should get fewer (less privacy in particular). This should be a job for people willing to be in public service, not control.
I think the real acid test in the House may be who gets to be the next speaker. If the GOP truly wants to get the House working as it should, that means committing to work with the Dems and pushing forward a name generally acceptable to both parties. Someone not tainted by MAGA and with bipartisan history and political chops.
Along the lines of "change", this should provide some relief:
Democrats have, to a person, voted for Hakeem Jeffries. Really, all that's needed is a handful of votes from the reds, because he's had the most votes in almost every round. But the reds are united in their cowardice, so we're screwed for now.
I'm not able to find a definitive set of rules on the subject, but what if a bunch of Republicans just don't show up on Monday, but there's still enough for quorum, but with the Dems having a majority of votes present? I'm guessing the Speaker Pro Tem just doesn't call for the vote and everyone goes home early, but that's just pragmatism if they don't want to lose power, not a rule. Or are they committed to voting so long as they have quorum?
It is impressive that the coalition has held so strong for so long. The democrats disagree but are united in attempts to achieve their goals. The Republicans can't do that, even in the face of victory.