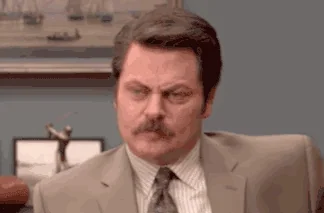 I think my dogs may be a bit spoiled compared to most and I do try to feed them well but there's no way I'm ever going to spend $75 on a meal for any animal that occasionally (and enthusiastically) laps up cow shit.
That's on the pu pu platter…
Meanwhile kids in the US are starving
Man, I wish that were enforced. There seems to be a plague of dog people who feel at liberty to bring their animals everywhere with them. It really sucks for little kids who are frightened of animals twice their size with dinosaur teeth.
I have no problem with this, if doggo wants to save his pocket money up for a special night out then that's his business.
Hey, we've all eaten off the floor - but dogs don't feel guilt over it. Table service is a waste for sure.
Neither do I…

These restaurants aren't for dogs- they're for people to play their silly games. The dogs are just pawns (albeit lucky ones).
I've lately seen people bringing their dogs into grocery stores…which I would think would be similar to restaurants.
Yeah. I'm a dog owner. I love her. She's part of the family and she's kind of spoiled. But, aside from service animals, I don't think dogs belong in most indoor public spaces.
Precisely. People love to anthropomorphize and project onto their dogs. The dog doesn't give a rat's ass about all this pomp and circumstance. You know what a dog wants? A rat's ass. A big ole bowl of nasty rotting organ meat is a dog's favourite thing. They are scavengers and not at all fussy about what they eat.
(That said- do not feed your dog raw meat. That's another bit of hipster bullshit that every vet will scold you for. Dogs get salmonella and worms just as easily as people do if their food isn't cooked).
Dog would much prefer Human spent that time and a fraction of that money doing something that reinforces Dog's role as a social animal. Play ball. Go for walk. Wrestle. Check the pee mail.
Unfortunately "pupsicle" immediately conjures the image of a frozen puppy on a stick. Ewwwww.
I've had to persuade the dog to give up a few nasty rat carcases, since people around here poison rats. He's a lab-sized dog and moves like one - if he caught a rat, it wasn't at all well.
Yep. I've talked to several vets, and one strongly recommended raw meat for our doggo. We smiled politely, backed out, never went back, and warned others ("flake alert!").
So much this.
Thank you, this is my new favorite phrase. Dogs love checking their messages.