Interesting.
Edit: These guys are crushing the PR war.
"Shall I put my glasses on? My vision fails me and I dont see any hands raised."
Burn!
Do you agree with that piece?
I mean, if all someone does by way of support is to declare that they're DTF Zelensky, okay, that's…pathetic.
OTOH, seems to me that a having charismatic leader to rally around for an actually good cause does a lot to increase international support among people who might otherwise be indifferent to the cause. Yes, many people are suffering and dying there right now, but humor and I guess sexiness too can add to under dog appeal and increase support.
And a lot of what's working against Putin is just how bad he and his country are looking in this mess. He's lost just about all of that bare-chested, judo-slinging charisma he once had for so many. I dont think it's such a big problem that Zelensky has his own appeal, especially since he's not like, basically a Bond villian.
Edit: As Kathy just wrote in a similar vein, these guys are crushing the PR war.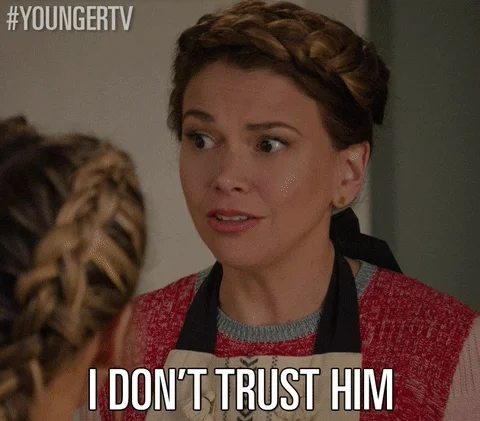 Probably not entirely, but I get their frustration, too.
I can see that point, but I'm also not sure that sexualizing him helps that much?
I think a guy who pretends he's playing piano with his ding dong has already done that for himself.

In another universe Right Said Fred would have been heroes and those awesome chaps the villains.
What is that from? A comedy show? I know he was on their version of Dancing with the Stars.
Frankly, I think there are few

's here who are looking at the cast of Schitt's Creek, Dan Ackroyd, Luba Goy, Brent Butt, Mary Walsh… Shawn Majumder (maybe not Jim Carrey

) and lining them up for cabinet positions. We've had enough of politicians who make us cry…
I see it more as a compare and contrast exercise.
Putin portrays himself, using all the force of a national propaganda engine, with the shallow image of a confident super-macho hero, defending gender roles and the Russian spirit.
Zelinskyy is confident enough in his own masculinity to dance on national TV in hotpants and high heels, and confident enough in his nation that he told his ministers to think of their own children when making decisions, rather than of him.
And Zelinskyy was elected in a 70% landslide, where Putin is "elected" with 115% of the vote and an opposition who keep mysteriously ending up assassinated or in a gulag.
It's not that I'm stanning Zelinskyy, or DTF, or anything like that. Or even hero worshipping the guy — he has risen to meet the circumstances, but that just makes him admirable, not a god.
Isn't that the point? Zelinskyy isn't an archetype descended from the heavens chosen by fate to bring balance to the Force, he's just folk, and if he can rise to this, then maybe so could I, or so could any of us.
This is how I see it- less cult of personality*, more Harry Truman.
He's someone who seems like he doesn't take himself too seriously, but takes the job seriously. The exact opposite of Trump basically.
*at least at this point
According to a Facebook post published by Russian energy company Rosseti, electric vehicle charging stations in Russia stopped working when the Ukrainian company that provided parts for the stations hacked them by using a backdoor in the charger control systems. Instead of recharging vehicles, the stations displayed a message that said, among other things: "GLORY TO UKRAINE / GLORY TO THE HEROES / PUTIN IS A DICKHEAD / DEATH TO THE ENEMY."
Any indications if they were hacked, or "hacked" so employees have cover to say something they've wanted to say for years?
Oi! No kink-shaming!

What happens in Kyiv, stays in Kyiv.
Even those we hire to wipe down the pianos keep their mouths shut.