This is really cool! I love science! (And don't even get me started on how woefully underfunded and under emphasized women's health research is.)
Just waiting for Adam Sandler & Justin Timberlake to respond to this news…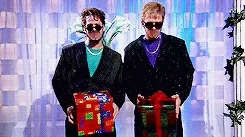 10 ways this vagina-on-a-chip is overthought. Change our minds!
Yeah, if I'm running the little performance monitor thing on an AMD Turion II laptop, I should defs have these things working someplace.
I'm planning on eventually watching through Alien: Covenant and maybe I'll just insert a few of these in the film as prophylactic Stick-Ups and see if the crew can nope out of the sitch when the vagina-on-a-chip is definitely tilting ill.
Stick-Ups were a scenting product for built places where bad smells lived like laundry bins and convenience store restrooms in the '80s.
reminds me of a flux capacitor
Ha, it's funny cos it's a cock in a box!!
I'm seeing a new plot element that could save the matrix franchise .
That'll bring in the grant money. But can't they work in "robots" somehow?
This topic was automatically closed after 5 days. New replies are no longer allowed.