People are fricking weird. That is all.
Sounds like someone deliberately trying to kickstart another Satanic Panic.
To be fair, if I knew someone had put a carcass and a camera in the woods "to surveil any animals that might take interest in the dead deer," this is the kind of prank I'd want to play.
If we may doubt the "witches" headline designation may we also have some doubt against the "enjoying"? (oddsbobs, i doubt the 'Security cam catches' bit. that's how skeptical i've become)
Creative… But ugh. Don't deer carry some kind of prion disease too?
Mention Pagans in the USA and people start talking about Wiccans.
You need to hear this story.
A druid dies and goes to the Summerlands. (The Summerlands, if you don't know, is a kind of Pagan Heaven. Cu Chulainn calls it "The Plain of Honey".) He gets a guide to show him around the place. He meets various people, sees various sights and eventually comes up against a high wall. Beyond the wall he can hear sounds of merriment and laughter. "What's behind there?" he asks his guide. "Keep it down," she replies, "That's the Wiccans. They think they're the only ones in here."
She didn't eat it if there's no video. And she's not naked if she's wearing a loincloth.
Sounds staged.
My money's on Stanhope and/or her friend(s) looking suspiciously like those "witches."
the person said she was hoping the carcass would "attract some interesting wildlife" and she got her wish.
But what about Blood Sugar?
Stanhope had placed the camera to see if the deer carcass she had seen earlier might attract interesting wildlife.
It did!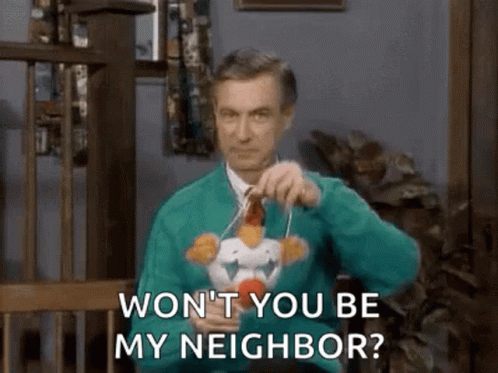 Damnit, I knew we moved to the wrong neighborhood.
Yeah, the claim they were "eating" the deer is this quote: "You can't really tell from the photos, but the hoof was brought right up to her mouth," she said. "I don't know if she was kissing it, smelling or eating it" (Except since you can't see it, all that can be really claimed is the hoof was brought close to her face.)
They definitely weren't eating it. (A raw deer's foot isn't going to be human-edible - too tough - and if someone tried, it would be very obvious - no surreptitious nibbles possible.)
This is clearly a hoax/prank of some sort. I suspect they were going for staging a "feral women eating a deer" tableau like those images from night cams showing lions eating, but they chickened out on going naked, which muddied the joke.
Everything in the description is in fact unsupported, if not contradicted, by the limited evidence. A more accurate description would be: "Two women wearing wigs and loincloths examine a deer carcass."
Freaking out the squares…Priceless.