"RoJo" is funny, but he's WAY too white in every conceivable way to take that on as a moniker.

I only played a two minute role in the arson, so I'm basically innocent.
"I mean, yeah, I shot a guy, but my role was like 10 seconds, tops! Why ya gotta make a federal case out of it?"
It's so unfair I'm not judged by all the minutes I'm NOT assassinating people, versus the paltry two minutes of my life when I shot less than 40 people.
Guess what, Ron: one minute is enough to be an insurrectionist.
I think you meant "fewer than 40 people".
"Well, sure, I tried to rob that bank, but only for like a couple minutes, so for most of my life I haven't been 'robbing a bank.' And anyway they didn't give me the money and I ran out of there before the cops came, so quit making a big deal out of it, OK?"
"You fuck just ONE goat for just TWO minutes, and …"
He also pays a fraction of a percent in income taxes on his millions. Tax cuts for the rich, austerity for the rest of us.
Arrest him for treason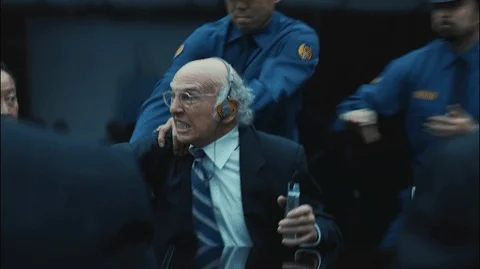 "There may have been some light treason" - Ron Johnson
I'm reminded of the time our 45th president argued that it would be unjust to prosecute some of his close compatriots for their attempted crimes because they had been unsuccessful in achieving their felonious goals. I wish I were making this up.
And if they had been successful they wouldn't have been prosecuted either.
Must be the insurrectionist equivalent for the five second rule for dropped food.
Different time , party, and scandal, but the blame game is the same~
(Ah for the days of honest corruption.)
I remembered this as "two minutes of action" but I was wrong.
RoJo is definitely more HoJo than the late FloJo…