I was born in 1968, so I obviously didn't watch TOS in its original run, but I think one of the best things about her legacy is that when I did watch it in reruns when I was probably about 10 or so, I didn't find it at all noteworthy that there was a black woman on the bridge of this star ship. She normalized black women being there, at least for this white kid from Texas. Later, of course, I did learn how noteworthy it was. She was an amazing person.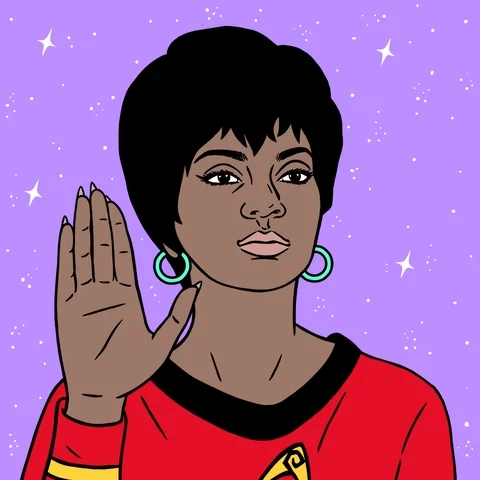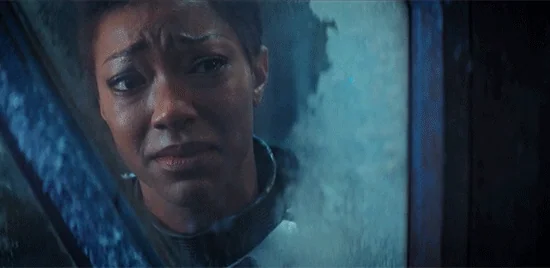 Fun fact: Uhura was the first woman to officially command the Enterprise (if we're counting The Animated Series as canon).
I'm still trying to find a source for the claim that Nichelle Nichols actually ad-libbed one of Uhura's best lines during rehearsals but it was a great bit regardless.
I do. And Nichelle Nichols was a true pioneer. Humankind lost a valuable part of ourselves today. We were fortunate to have her.
I've attended some conventions, and while I never had any close contact with Ms. Nichols, I've never heard a bad word about her from anyone who did. She's universally regarded as a sweet, lovely person.
Rest in Peace and Power.
I think Lt. Uhura was such a great character because of her air of quiet competence. Even when sparks exploded out of the control panels she never panicked.
I attended a convention in NYC in the late 80's, when these things were much smaller events. She was the guest star. Yes, she was lovely, and very very patient with fans.
Of course she gave the story about MLK imploring her to stay on the show. It's an important one. For people of my age, the first generation which grew up on Star Trek as reruns, really take for granted how groundbreaking the casting was.
Her character on Strange New Worlds is endearing as hell. Well worth a binge. Probably the best Trek first season since TOS.
I'm going to re-watch Mirror, Mirror tonight. Someone will probably (and is welcome to) suggest an episode where Uhura had more agency, but I think her in the mirror universe was the most fun.
I don't know about more agency, but I've read that Ms. Nichols liked The Trouble With Tribbles because (perhaps ironically) it got her off the bridge for once and gave her chance to show Uhura's more human side.
I was fortunate enough to meet her at HawaiiCon several years ago, and she was a lovely lady in every sense (tinier than me, and I'm not all that tall!) Indeed, rest in power, having lived long and prospered.
The worst thing about having childhood heroes is dealing with losing them as you get older.
She'll always burn bright for me like a distant star.
In the 80's, when my love of Star Trek was new, I talked my parents into taking my older sister and I to a Star Trek convention. The guests of honor were Nichelle Nichols and John de Lancie. Both of them made time for a pimply little star-struck teen. That small kindness has been with me since, and I owe her and de Lancie a lot for my lifelong love of the exploration of science, humanitarianism and justice.
Fortunate enough to actually shake hands. Can still feel the warmth of her grip.
Thank you Nichelle for being in our world.
How heartbreaking. I got to meet her once when I was a member of the USS Jeanette Maddox (part of the official fan club called Starfleet). We used to help out at sci-fi cons in the Wichita Area, which she was a guest at once. She was super nice, even if my meeting was brief.